Letter from the Rector of the University of Opole to the University Community
Dear Students and Colleagues,
This is the time of trial. The future will show if we can handle it. Today we are at war with an invisible and dangerous enemy. Every day I experience many positive reactions from you. I appraise your solidarity, commitment, and creativity in dealing with this extraordinary situation. Thank you for your help and support in overcoming these difficulties, for peace and understanding in these difficult moments. Each of us, however, must unleash new layers of empathy. The epidemy will pass, and the University of Opole will continue its operation, because it is a project for many generations. We will get out of this difficult situation even stronger.
Easter is coming soon. I wish academic teachers, administrative and technical staff, students and doctoral candidates of the Opole University health, joy and serenity.
This is part of the letter form the Rector of the University of Opole. Full text of the letter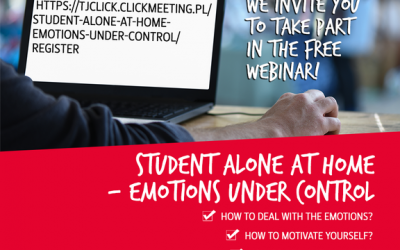 Dear Students! As part of the "Ready, Study, Go! Poland" campaign, the Polish National Agency for Academic Exchange organizes a series of webinars for students under the slogan: 'Ready, Study, Go! Poland for students in Poland!'. This Friday (April 3rd, 2020) at 3.00...