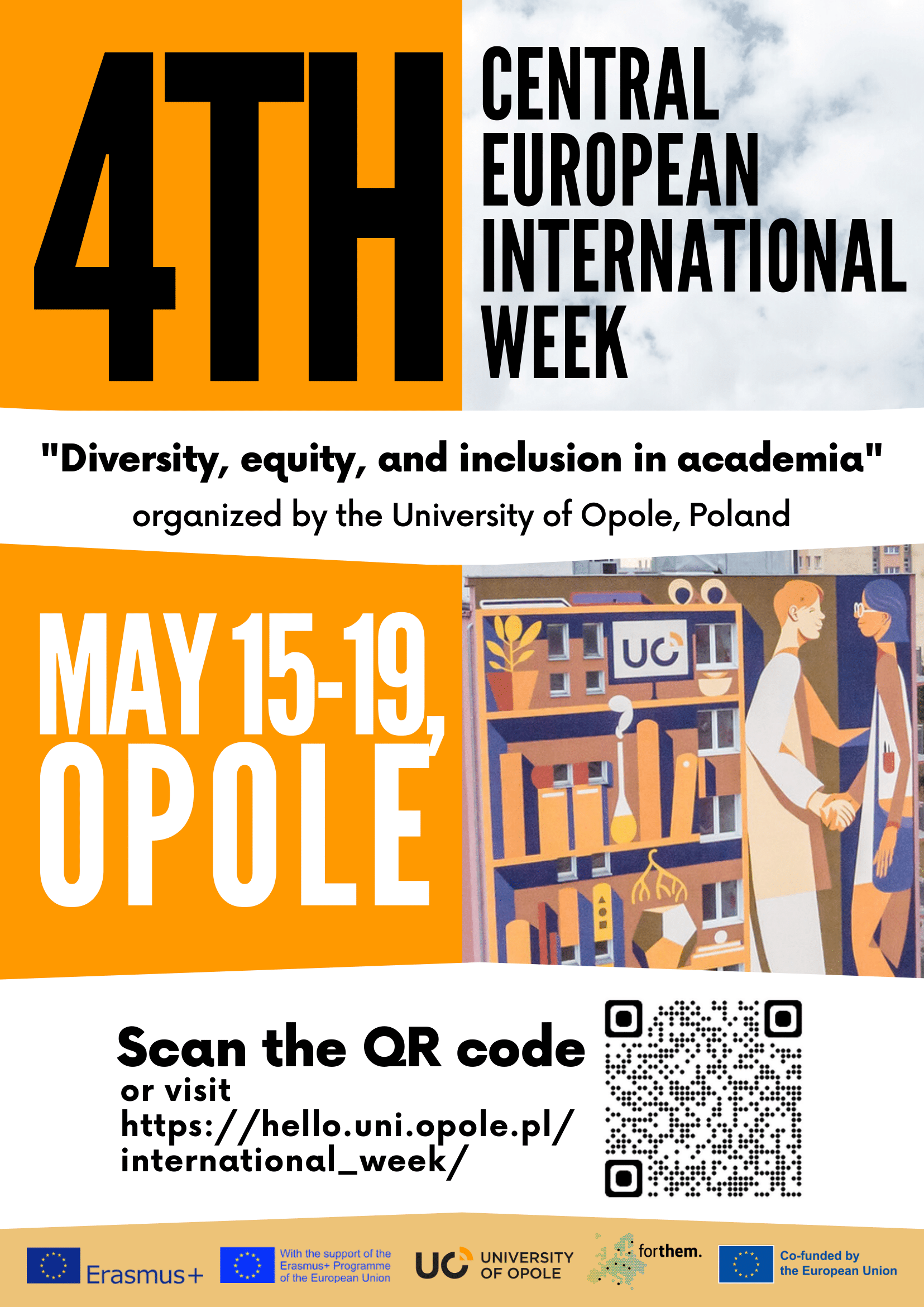 Central European International Week in Opole
15-19 of May 2023
We have opened registration for the 4th Central European International Week.
2023 CEIW programme will be available soon. The theme of this year's event: Diversity, equity, and inclusion in academia.
In the meantime, you can get familiar with last year's programme (below).
Training sessions and lectures
Training sessions and lectures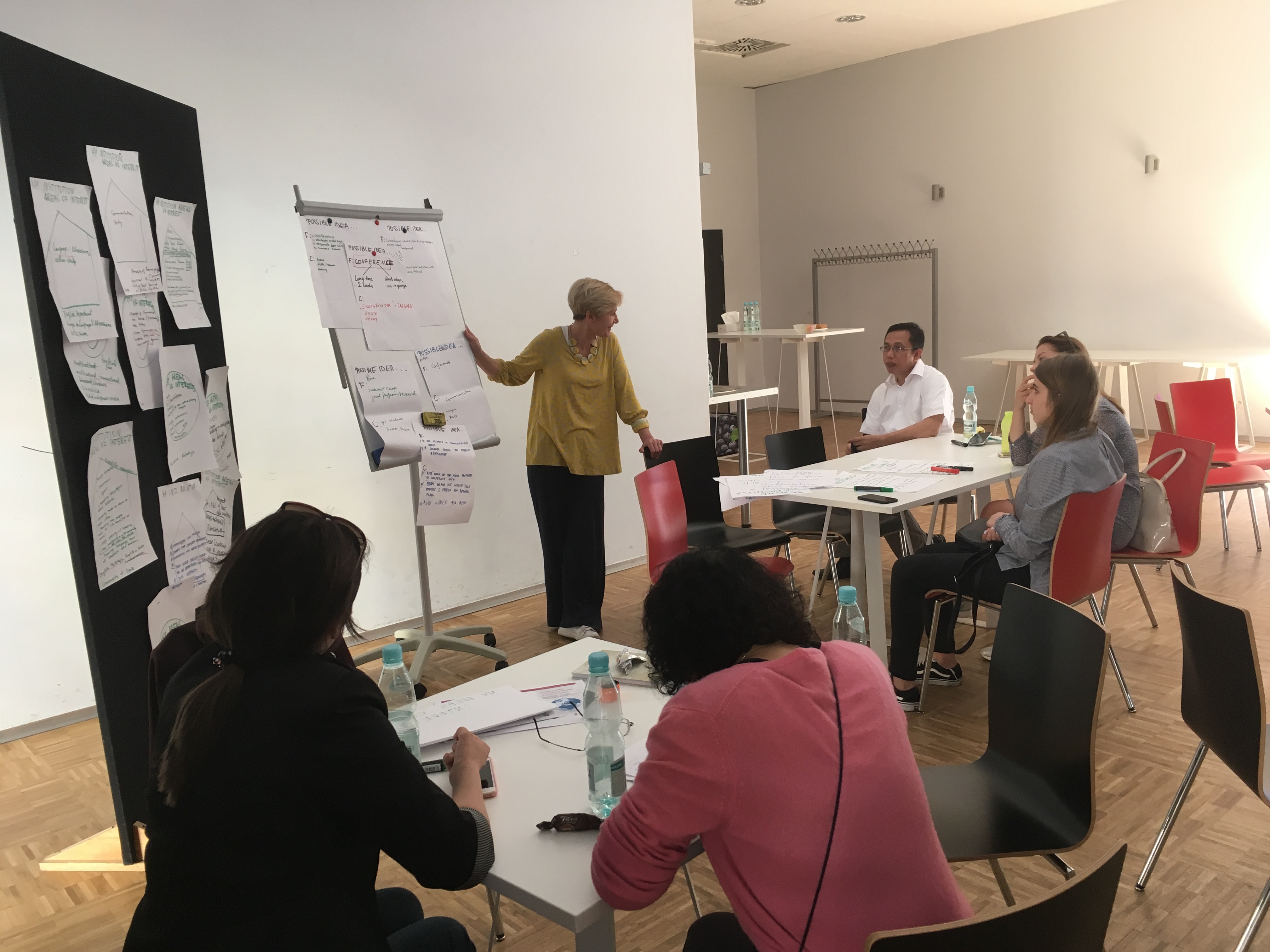 Located in the very centre of Europe, connected to many universities on the continent and beyond, the University of Opole strives to establish itself as a meeting point for prospective collaborators to exchange experiences, discuss good practices, and make academic connections.
The third edition of the CEIW is devoted to the theme of prospering in academia. The participation in the follow-up activities should be of interest to (junior) researchers, (academic) teachers, managers as well as students. We offer a range of training sessions and platforms for the exchange of experiences.
Figurative communication in academia
Dr. Przemysław Wilk (Institute of Linguistics, Faculty of Philology, long-time instructor of linguistics)
The main objective of the workshop is to draw participants' attention to the importance and universality of figurative communication in the academia. A cursory reviewing of research from different branches of science (e.g., biology, economy, law) proves that figurative processes of meaning-making, conceptual metaphor, conceptual metonymy and conceptual blending specifically, are part and parcel of academic discourse. In light of this, a need for the development of students' figurative meaning-making competence is expressed.
How to "see" your students: The role of strokes in academic communication
Dr. Małgorzata Adams-Tukiendorf (Institute of Linguistics, Faculty of Philology; deputy Dean; coordinator of English Study programmes, coordinator of Erasmus outgoing students)
Participants will become more aware of the role of stokes, that is units of recognition, in human communication and in human relations. In the academic context it seems that teachers may have certain stroking patterns when communicating with their students on a daily basis. Oral, written, nonverbal, positive, negative, definitely conditioned by cultural and societal rules, our interaction with others is an exchange of strokes. If you want to learn more about acknowledgement and recognition of others to build more conscious professional relations, you are welcome to join this workshop.
Functioning in intercultural academic environments
Dr. Marzanna Pogorzelska (Institute of Linguistics, Faculty of Philology; long-time instructor of pedagogy and language teaching methodology, UO Officer for equal treatment)
Participants will have the opportunity to acquire knowledge and skills in the field of intercultural competences. The detailed topics of the workshop will include the following issues: the situation of various groups of students in the context of equality and active acceptance, discrimination and microaggressions, individual and institutional activities promoting cultural diversity.
Academic Entrepreneurship
Prof. Robert Geisler (Associate Professor of Management and Public Policy, Institute of Political Science and Administration, University of Opole)
Entrepreneurship and academia in Europe have been defined as the separately institutions for years. However, the American universities have proposed a strong collaboration between business and science as well as between entrepreneurship and research activities. Today it is the challenge for all universities and business environment around the world to make bridge between theory and practice. The aim of the workshop will be to teach participants basic knowledge about academic entrepreneurship and shape their necessary skills for practice it. Interested researchers and academic teachers are welcomed to attend in the workshop, and it will enable their own market-oriented attitudes development and network building.
Humour in academia
Prof. Dorota Brzozowska (Institute of Linguistics, Faculty of Philology, Faculty coordinator for PhD studies)
The aim of the workshop is to show different aspects of humor related to academic life and representatives of educational institutions. The main tendencies in humor research will be presented across various disciplines. The issue of academics' stereotypes will be dealt with and the question of culture-specific attitudes towards instances of humor in university space will be raised. The participants will be taught how to use the General Theory of Verbal Humor to analyse specific comic material.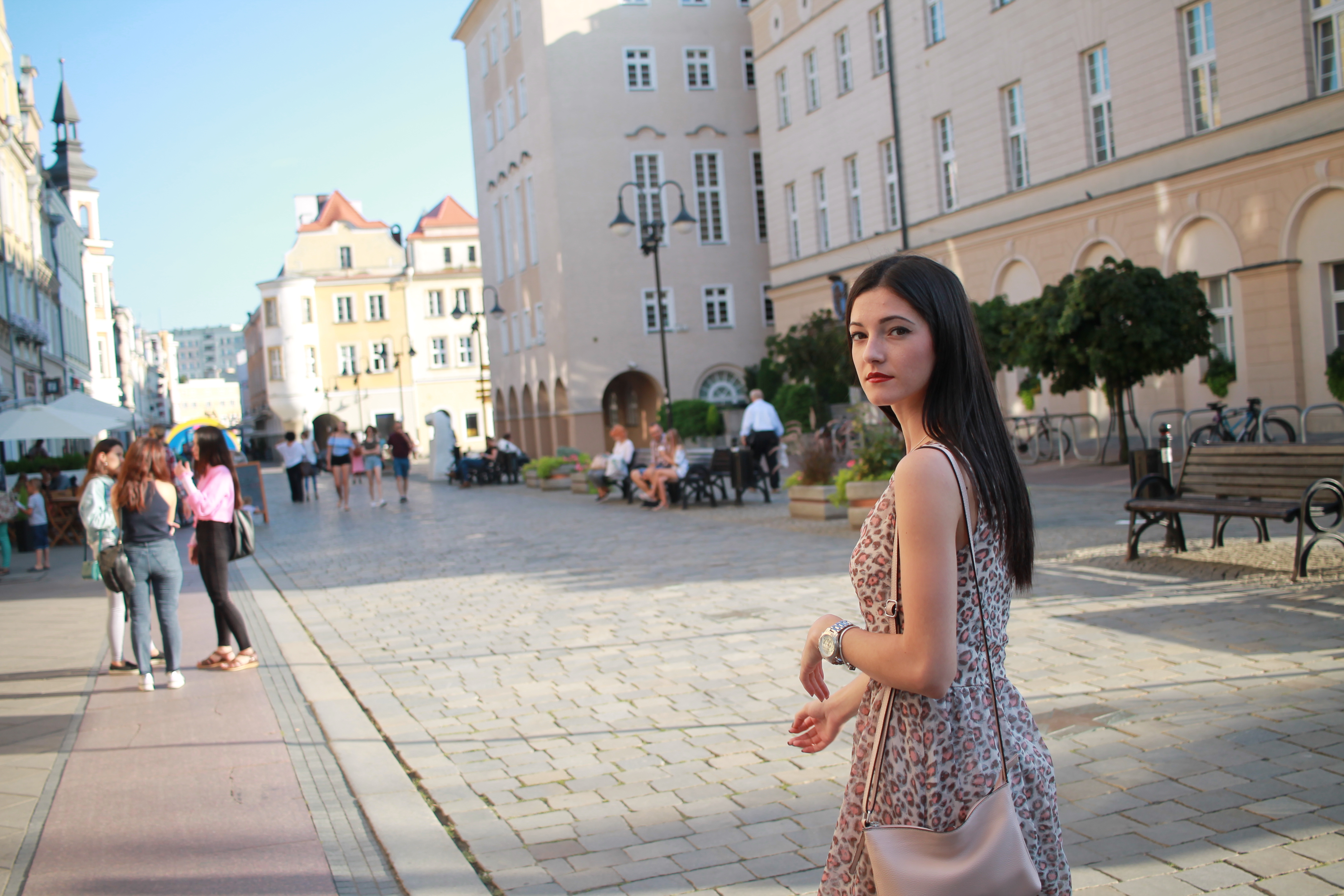 Conference papers will be published in "Pogranicze. Polish Borderlands Studies", an interdisciplinary on-line academic journal founded and published by the Institute of Political Sciences, University of Opole.
The Journal publishes articles (in the Polish and English languages). The articles will be published in an open access.
The participation is free of charge. 
Organizing committee: TBA