Study Programmes in English at the University of Opole
Study In English in Poland
Our international study programmes are designed to meet the following needs:
We teach them in English, providing you with an opportunity to improve this fundamental skill of the 21st century.
We are located in the very middle of Europe, in a region that on the surface looks homogeneous, but in fact it is in the heart of all processes and complexities of emigration, multinational families and ethnic minorities.
We have teamed up with business entities and non-governmental and governmental bodies to make your studies even more practical and to provide you with case studies for your final research projects.
All our programmes give you an opportunity to use the Erasmus+ programme and have up to two semesters of study and/or a few months of traning in another country.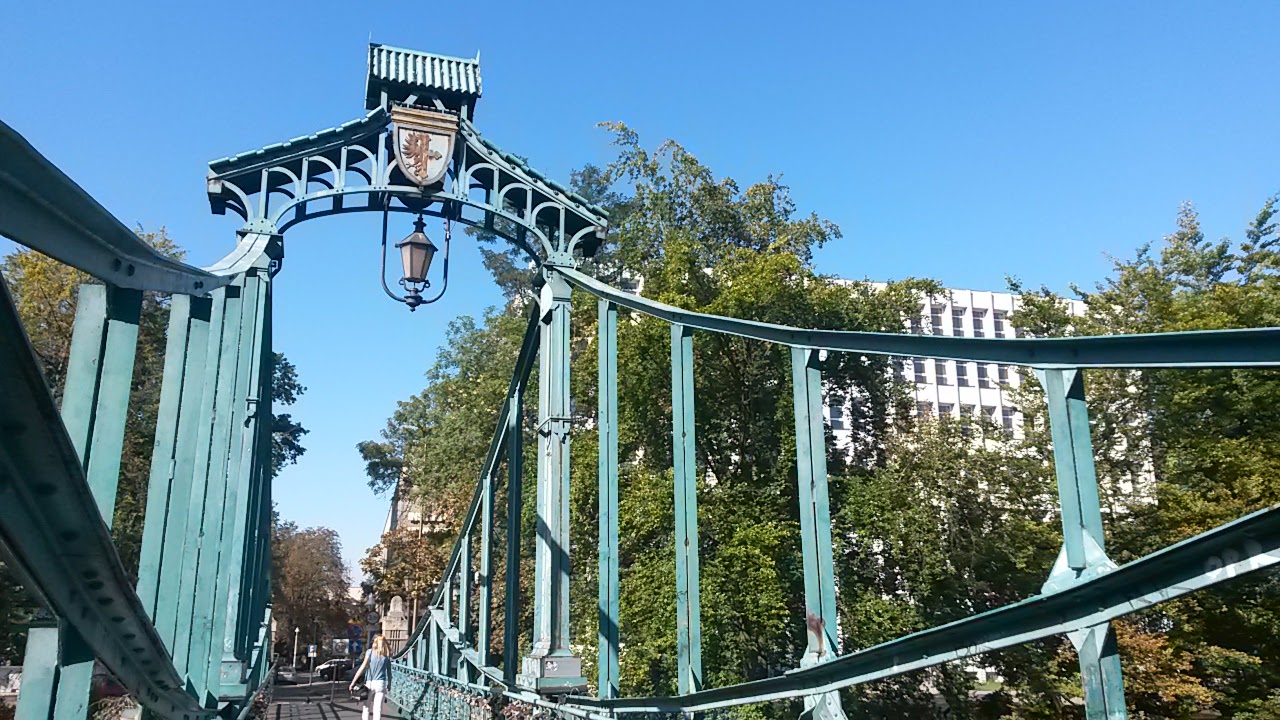 Undergraduate (Bachelor's) programmes
Tuition Fee
Undergraduate programmes
The registration fee is 85 PLN.

Accommodation cost is not included

EU citizens and the Pole's Card holders study free of charge.

Undergraduate programmes in Poland last 3 years.
English Philology
The programme develops knowledge of language, literature, culture and history of English-speaking countries as well as competencies related to a specialization of your choice.
International Business
During this programme a person will gain complex knowledge of economics, finance and business leadership of inter- and multinational enterprises as well as practical experience.
English in Public Communication
The program offers an integrated approach to public communication in such domains as politics, culture, society, management, business, and technology.
Polish Studies
If you want to  communicate effectively in Polish and English in order to work in Europe or for a multinational company abroad, the Polish Studies are a good choice for you.
Biological Chemistry
The program is designed to prepare students to enter a variety of interdisciplinary activities in biochemical, biotechnological, biopharmaceutical, environmental and food sciences.
Graduate (Master's) Programmes
Tuition Fee
Graduate programmes
The registration fee is 85 PLN.

Accommodation

cost is not included.

EU citizens and the Pole's Card holders study free of charge.

Graduate programmes in Poland last 2 years.
Opole is a great city, it's not too big and not too small – I can reach most of the places in 10 minutes by foot. Opole has all kinds of essential facilities, inexpensive products, and people here are very helpful and friendly. My major here is good. We have a lot of opportunities to work in groups, make presentations and have free discussions. I'm planning to apply for the master's degree here as well. I believe I will enjoy the life in Opole.
Primo - Zhao Pu
Applied Gender Studies
Our programme is a gender themed applied sociology which apart from theoretical knowledge, provides the students with actual sociological research competences as well as with problem solving and critical thinking skills, at the same time developing their language proficiency.
English Philology
Our MA graduate programme offers the opportunity to grow and interact in a challenging academic environment. Studying English Philology at MA level, apart from developing practical language skills at a high C2 proficiency level of CEFR for languages, encompasses deepening students' knowledge of selected specialist fields.
Europa Master (Political Science)
Europa Master called "Weimar program" is a unique triple program created and administered jointly by University of Opole, University of Mainz and University of Burgundy. 
Intercultural Communication
The given programme has been designed to train flexibility and the ability to adjust and apply both communication and in-depth understanding of the other with tact and sensibility that will enhance the efficiency of intercultural interactions within one country and internationally. 
Palaeobiology
At present palaeobiology is one of the most prolific fields of study within the Earth Sciences. Our programme is of great interest; first and foremost because it is based on the study of Biology but has the specialisation of Palaeobiology – such a combination is rare these days. It includes both biological and geological disciplines, and purely palaeobiological subjects.
Sustainable Development
This MA program is aimed at creating a community of responsible business leaders that are aware of the need for more sustainable solutions in socio-economic life.
Postgraduate (Doctoral) Programme
Tuition Fee
Doctoral programme
The registration fee is 85 PLN.

Accommodation

cost is not included.

EU citizens and the Pole's Card holders study free of charge.

Postgraduate programmes in Poland last 4 years.
English Literature and Language
The PhD Programme in English Language and Literature at the University of Opole, Poland, offers qualified candidates a unique opportunity to develop their research projects in the field of linguistics (both theoretical and applied) and literary studies.
This is my second time in Poland. First, I came to Opole for the Erasmus internship programme. After I talked with my internship supervisor, and came to Opole, I understood I would learn many things here. My friends who had already been to this city told me everything was good in here: people, life, friendships and especially our teachers. After that experience I went back to Turkey but I really missed the city, which is why one year later I chose this place to study the Intercultural Communication master's programme. I am sure that by the time I finish the University of Opole I will have learnt lots of things and I will have great opportunities for my future life.
Özge
Erasmus+ Study Mobility
The Erasmus programme is a project of the European Commission. It aims for an exchange of experiences between countries, universities, their students and staff. The goals of the programme are to assist in cooperation between higher education institutions in different countries, to increase the students competence, and develop their language and intercultural communication skills. We provide you with an opportunity to spend up to the half of the programme (a whole year) at one of our partner universities in Europe – with Erasmus+ scholarships available to the vast majority of students.
Erasmus+ Training Mobility
Students of any nationality studying at a higher education institution in European Union can apply for an Erasmus mobility and be granted a monthly scholarship ranging between 300 and 700 euros. Travel costs are reimbursed as well. 
We strongly advise you to use scholarships also for your internships – we will provide you with our contacts around Europe so that you can spend your summer holiday or even, thanks to rescheduling your semester – part of the academic year, getting some extra experience. The training scholarships are also available to you for up to 12 months after your graduation.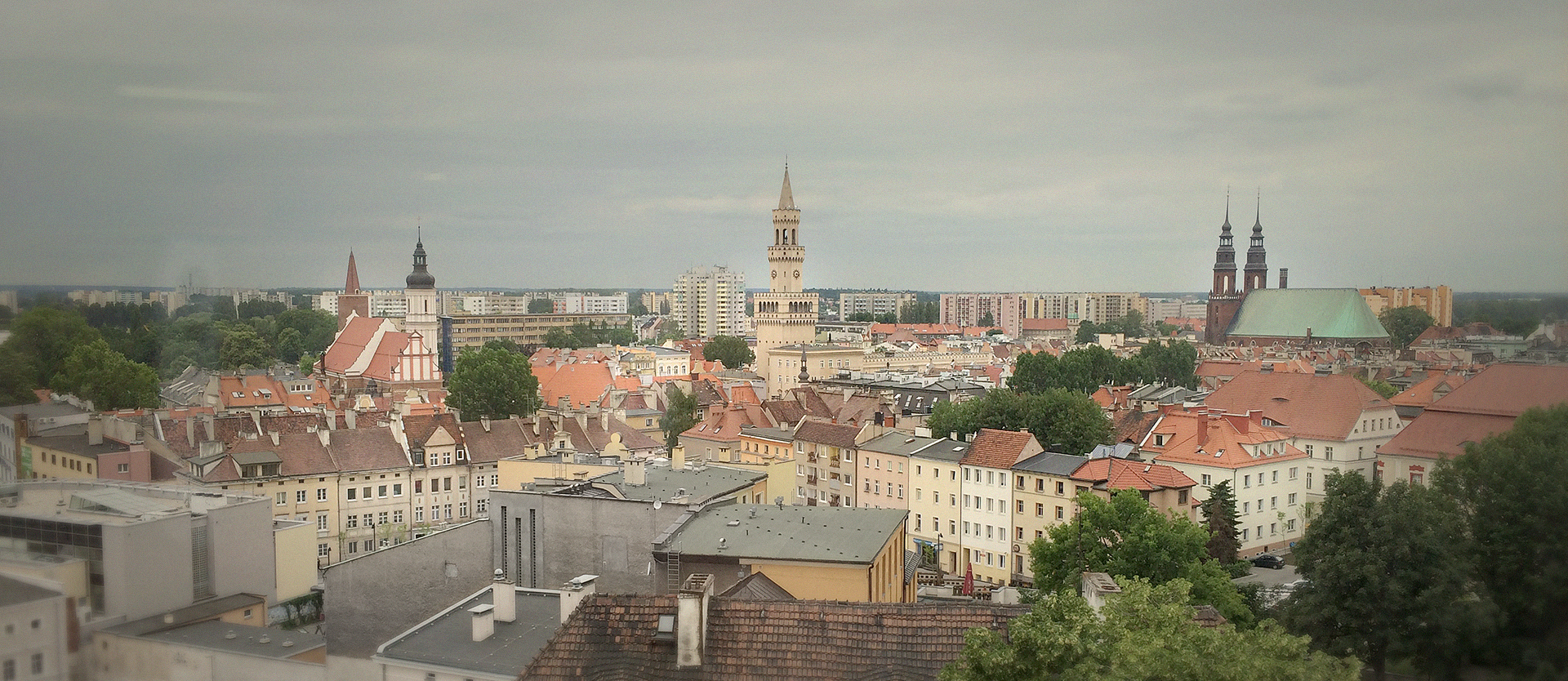 Admission requirements
See the requirements section at each of the programmes websites. We requite at east basic knowledge of English and a high school, Bachelor's or Master's diploma. 
There is a possibility to join our intensive course in English in the summer.
Accommodation
Apartments for rent can be found in the city. At the university we can host you in one of our modern halls of residence. For further details go to: hello.uni.opole.pl/accommodation
Tuition Fees
1160 EUR per year for undergraduate and graduate programmes and 1200 EUR per year for post graduate programmes.
EU citizens study free of charge.
Citizens of Poland and the Pole's Card holders study free of charge.