Check out the deadlines for registration for English language certificates FCE (B2), CAE (C1), PROFICIENCY (C2).
First (FCE): 655 PLN 
Advanced (CAE): 680 PLN 
Proficiency (CPE): 735 PLN 
Business Vantage (BEC Vantage): 680 PLN 
Business Higher: 745 PLN 

Contact person: Aleksandra Baryłowicz, aleksandra.barylowicz@uni.opole.pl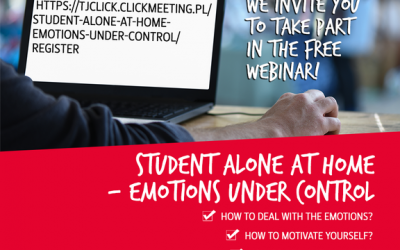 Dear Students! As part of the "Ready, Study, Go! Poland" campaign, the Polish National Agency for Academic Exchange organizes a series of webinars for students under the slogan: 'Ready, Study, Go! Poland for students in Poland!'. This Friday (April 3rd, 2020) at 3.00...