Date: 17th of August 2021
Dear Candidates,
Please note that accepted candidates need to provide us with the ORIGINALS of their documents by September, 24th, otherwise the decision on admission will be revoked.
If you wish to send the documents by post, you can send the originals or certified copies (sealed with the notary's seal).
At the same time, please be informed that the 2021/2022 academic year currently is planned to start in the face-to-face mode. Therefore, the admitted students are required to arrive to Opole by the beginning of October.
In case of problems with obtaining a visa, candidates have two options to implement before the 15th of September:
resign from studies and apply for a tuition fee refund
apply for a deferral of admission for the 2022/2023 academic year (the tuition fee will be kept for the next admission which will start in April 2022).
After the 15th of September, the refund or deferral will not be possible.
​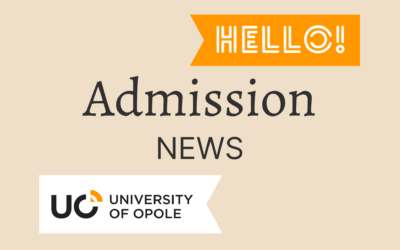 Dear candidates! Registration for accommodation in dormitories has already started in the IRK system Candidates who want to register for dormitories must at least be qualified for studies. Link to registration. The instruction how to register can be found hereDo you...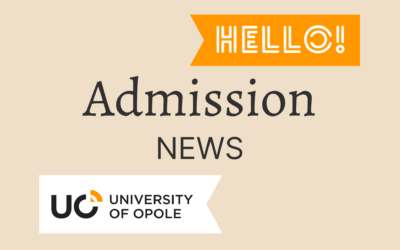 One way of confirming your language skills during the recruitment process is through an oral exam. The exam takes the form of an interview with an examiner. It lasts 5 -10 minutes. The exam will take place via the MS Teams platform. A few days before the selected...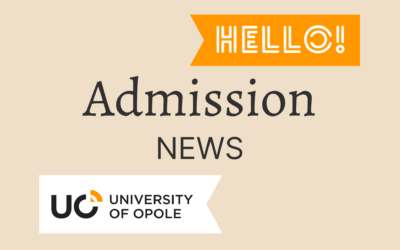 The dates of the oral exams for admission 2023/2024 have been announced. We encourage you to get familiar with the the below-provided information and updates published in our language requirements section, as well as in the News.MORE NEWS