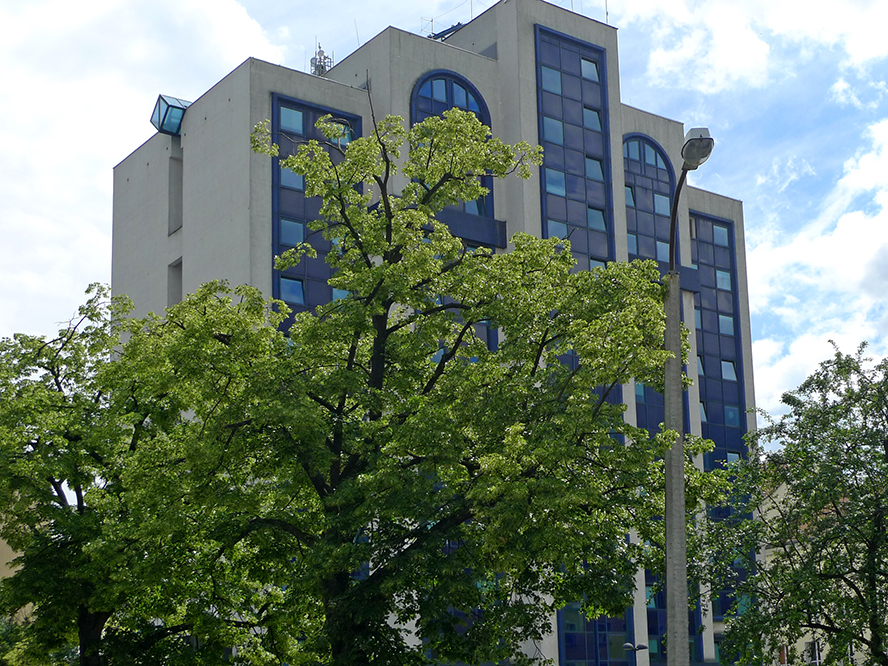 University of Opole has 4 dormitory buildings, all located on the University Campus: Kmicic, Mrowisko, Niechcic, and Spójnik. There are more than 700 rooms available to the students. 
Every dormitory room has the Internet connection*.
* In the event of any problems with the Internet Connection, please conact the acting Local Aministrator, Cezary Pawęzki. All you need to do is send a text message to this number: 783 556 952. In the text message you need to enter the name of the dormitory building, room number, and at least 2 dates, when the occupants of the room will be available. The Administator operates between 8 a.m. and 4 p.m. from Monday til Friday. 
In every dormitory building in the hall, there is also a free Eduroam WiFi connection. Eduroam is available to all students, researchers, and teachers registered at his or her home institution. Eduroam is available in other univeristy buildings: librariers and the faculty buildings.
Kmicic was build in the 70's. In the 1974 it was 'baptised' by one of the best actors in Polish cinematography – Daniel Olbrychski. Students from Poland and Europe have lived there during the years. There are 240 rooms and 20 guest places in the Kmicic Dormitory. Every module consists of 4 rooms and its own sanitary facilities.
This building was build in 1956. Kmicic is the oldest domitory building in Opole. In 2010 one of the wings have been rebuilt, and in it's place Collegium Iuridicum, had been set up. 
Nichcic dormitory building was build in 2004, and there are 453 lodging places, and 13 guest rooms.
On every floor there are 9 modules (double room, triple room, kitchen, and bathroom). The exeption from this rule is the first floor, where everything has been adjusted to the needs of our disabled students.
Each of the 11 floors have a laundrette and the grabage chute. Due to its hight, from the last floor you can get a spectacular view of the city paronama.
On the 12th floor there is an astronomical observatory and a lecture room.
Spójnik Dormitory building was build in the 60s. There are 208 double rooms and 10 single rooms. The building is equipped with laundrette, drying room, and boxing room. Residents of the dormitory can use a special "silent" room intended for studying.