We regret to inform that the English Preparatory Course 2020 is cancelled.
Decision was made due to the COVID-19 situation.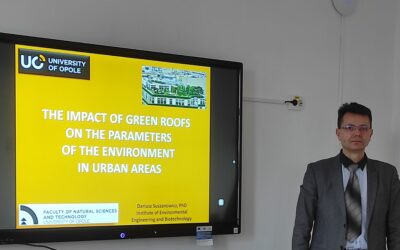 Dr inż. Dariusz Suszanowicz z Instytutu Inżynierii Środowiska i Biotechnologii, Wydział Przyrodniczo-Techniczny UO, w dniach 8 – 12 maja 2023r. realizował mobilność w celu szkolenia oraz prowadzenia zajęć dydaktycznych w Uniwersytecie Technicznym w Cluj Napoce,...