English Summer School
July 2017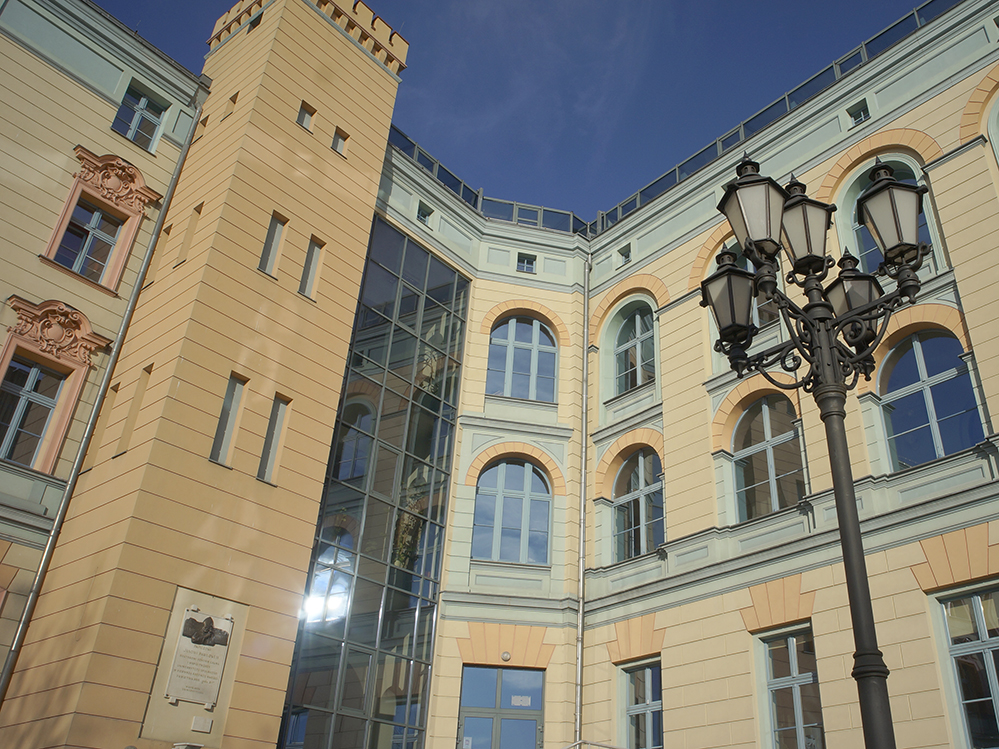 The programme takes place in July and covers classes of comprehensive, practical English adjusted to the level and specific needs of university students. It also aims at giving students experience of living in Europe, introducing them to many aspects of European and Polish culture, languages and traditions.
The participants are given opportunities to practice their English outside of the classroom context. In the multinational environment of students of the University of Opole, they learn about the practicalities of intercultural communication. As Opole is located in the centre of Poland and Europe, travelling to other cities and countries is made particularly convenient. If needed, the participants are assisted in organizing their sightseeing trips.
Price of the Course
English Summer School
English classes

Polish classes

Extra activities

Dormitory accomodation

Certificate of participation

2 day trip to Cracow

Assistance in organizing additional trips
It is so memorable and meaningful for me to spend almost one month at the Summer School in Opole. This experience helped me get close to another culture and school life. I have been missing the life in Opole since I have come back to China. I think the experience at the Summer School in Opole will keep impressing me all the time. I hope to come back to Opole one day to see my dear friends and teachers!
Melody - Shiying Huang
I am from one of the largest cities in the world with officially more than 21 million population. In my opinion, Opole is a great city, it's not too big and not too small – I can reach most of the places in 10 minutes by foot. Unlike some small towns in the U.S., Opole has all kinds of essential facilities, inexpensive products, and people here are very helpful and friendly. My major here is quite good. We have a lot of opportunities to work in groups, make presentations and have free discussions. I think it's much better than test-oriented education. I will spend 3 years here to get the bachelor's degree, and I'm planning to apply for the master's degree here as well. I believe I will enjoy the life in Opole.
Primo - Zhao Pu
This is my second time in Poland. First, I came to Opole for the Erasmus internship programme. After I talked with my internship supervisor, and came to Opole, I understood I would learn many things here. My friends who had already been to this city told me everything was good in here: people, life, friendships and especially our teachers. After that experience I went back to Turkey but I really missed the city, which is why one year later I chose this place to study the Intercultural Communication master's programme. I am sure that by the time I finish the University of Opole I will have learnt lots of things and I will have great opportunities for my future life.
Ozge
I'm in my fourth year at the University of Opole. I'm glad that I chose this university, because it offers great opportunities to its students. A wide range of educational offers coincides with an extensive range of interests of students. Additionally, the location of the university is also one of its advantages. The hustle and bustle of the big city don't appeal to me.
Kinga
Hello, everyone. I am Xingyao Lu from China. During the summer school, I learned a lot about Europe stereotyoes and history. Poland is a beautiful country and Opole is very nice. I enjoyed the days in Opole as a foreigner. I enjoyed the beautiful scenery there. I enjoyed the food such as the Polish pancakes which was so delicious. The summer school will be a nice and warm memonry for me and I will never forget. What's more, I enjoyed the scientific English very much because of the nice teachers. From my perspective, it was my lucky to meet them, and we still keep in touch now.

Xingyao Lu
When I came back to my country, Poland became my second country in my heart. I miss Opole very much. Nice people, nice food, nice downtown. If you want an amazing summer time, Opole will be the best choice. It is first time I studied abroad, and had a totally different way of education. Unlike the education in China, in Poland more time is dedicated to inspiring our interest in studying, and creating new ideas. I have belefited a lot from the travel to Opole. I hope I will be able to come back there one day.
Zhang Yi
Programme of the English Summer School
Apart from having a significant amount of practical language classes, the participants get acquainted with European culture both during theoretical classes and afterclass activities. We arrange integrational meetings with the university and local communities, physical activities and even cooking workshops. We commit ourselves to tailoring the Summer School's programme to your needs and will consider any of your requests. You can download the full schedule here.
After classes finish, until the end of the month, the students will be expected to stay among their international community and take part in social events it provides.
University of Opole
The  University  of  Opole  is  one  of  the  leading  public  universities in Poland. It consists of 8 faculties and multiple departments. For decades we have built academic quality of the highest level. We promote good relations with our students and our university teachers make sure that our students can develop all their skills and make their dream careers. Our students receive scholarships, participate  in  research  projects  and  do  internships  in  Polish  and  European  companies  and  institutions.  They  have  at  their  disposal  well-equipped lecture rooms, laboratories, libraries and affordable dormitories.
The University campus is located in a central but quiet part of the city, close to two theatres, multiplex, swimming-pool, two fitness centres, football stadium, coffee bars, student clubs and pubs. On the campus students can go the modern Student Activity Centre and all-year-round Orlik sports fields complex with artificial lighting.
Opole and Opole region
Opole is the capital of one of the sixteen Polish regions. It is an important administrative centre on the route from the West to the East, practically in the centre of Europe. It has a very cosy atmosphere of a  historical  city,  vibrant  with  life  day  and  night.  It  is  a  friendly  and  safe place to live in and what is very important it is an academic centre – full of students.
Opole is a great city for walking, cycling, sunbathing in summer and ice-skating  in  winter,  and  it  can  also  be  a  good  starting  point  for  various outings both long and short. Forests, lakes, mountains and scenic towns can be great destinations for cycling, walking or skiing trips.
The charming and quiet centre of Opole with its old buildings, narrow cobbled streets and river banks reminds us of the atmosphere of old university towns in Italy, France or Germany. Over 36 thousand young people study in six higher education institutions. Taking into consideration the number of inhabitants (126 thousand), it means that, statistically speaking, every third person met in the streets of Opole during the academic year is a student. The city has two large shopping centres, a ZOO, swimming pools, multiple cafes and restaurants. What is also important Opole ranks second among the most affordable cities in Poland and is the fourth academic city.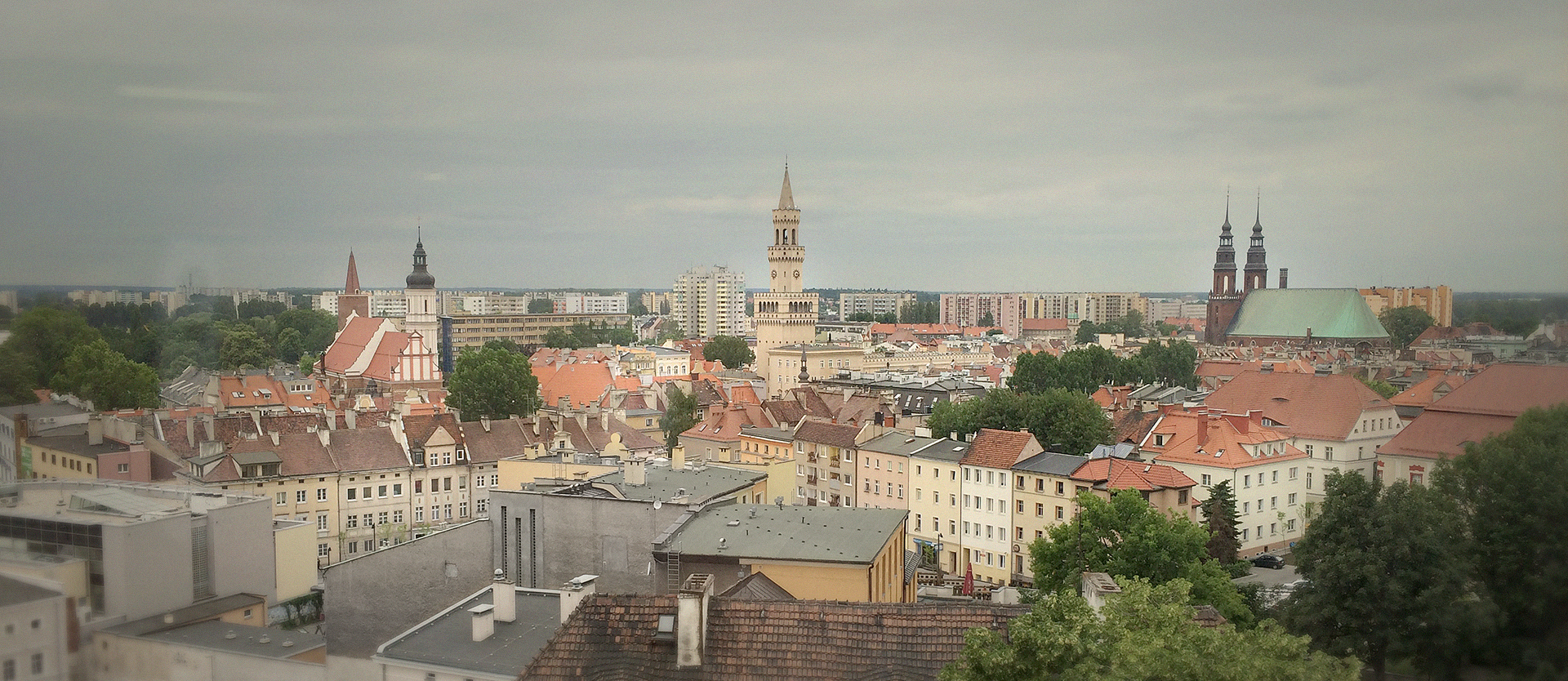 Teaching Staff
Our qualified and experienced teachers are eager not only to share their knowledge and skills with their students – they are also dedicated to broaden their students' points of views, improve their critical thinking and are themselves always open to discussions. Apart from philologists and cultural studies researchers – specialists in sociology and art as well as physical training instructors contribute to the programme.
Practicalities
The lodging cost in a dormitory is included in the price of the program. Students and professors will be accommodated in  Kmicic Hall which is located in immediate vicinity of the university's facilities. The dormitory offers rooms in modules, i.e. two (double or triple) rooms with a shared bathroom. They are equipped with single beds, wardrobe, desk, chairs, table and fridge. Rooms are locked with a key in possession of the inhabitant. There is a launderette and a kitchen on each floor equipped with a gas cooker, sink table and numerous cupboards. Washing machines and dryers are available for the participants to use. Each bathroom (one per module) contains a shower, basin and a toilet.
The city of Opole being rather small, you can easily get around it on foot. In order to reach more distant parts of the city, you may use inexpensive public buses or rent some bikes. Taxis are widely available as well.
Most cafes and restaurants provide Wi-Fi for their clients, but Polish SIM cards are affordable and convenient when spending a few weeks in the country.
Trips
Located in the center of Poland and Europe, Opole is a perfect starting point for travels. For the participants interested in sightseeing we can arrange for various trips for an additional fee. Some interesting places to visit would be the medieval Cracow and its beautiful castle of Wawel, the nearby Wrocław – the biggest city in Western Poland and the least year's cultural capital of Europe, or Oświęcim where the Auschwitz-Birkenau State Museum is located. Whether you prefer to go on an organized trip or walk around the cities at your own pace, we are there to assist you.
Apart from the intriguing cities of Poland, you might be interested in visiting the capitals of the nearby countries – Berlin, Bratislava, Prague or Vienna. The  programme of the Summer School is formed in such a way that you are free to travel on the weekends as well as some time after you finish the programme.
Office for International Study Programmes
At the University of Opole there functions the Office for International Study Programmes whose aim is to provide prospective students with information about the UO's programmes, assist them in the application procedure as well as with all the formalities and practicalities connected with their arrival to Opole.
Registration
In order to be registered as a participant of the Summer School, please, fill in the registration form. Your personal and university data will be used to issue a letter of invitation necessary to acquire a visa. Being aware of the participants' levels of English and field of study will enable us to adjust the Summer School program according to your needs. At the end of the form you will find the terms and conditions of the programme. Accepting them is essential in order to be registered. Upon registering you will get a confirmation via e-mail.
Please note that the application and payment deadline passes on April 30.
Should you have any questions, do not hesitate to contact our staff at hello@uni.opole.pl .