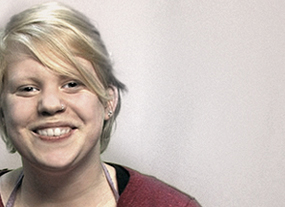 What are you enjoying the most in Opole?
This place is much more beautiful than I thought! Everywhere is so colourful, every building has its own nice history, so it's really worth to see this city.
Where do you hang out in Opole? What did you do there?
Walking around the old part of Opole.
Why did you choose Opole University for Erasmus?
My professor from Belgium were really possitive about this university and also two of my friends came here on Erasmus two years ago and told me that we should come here. Also, in Opole me and my friend we were albe to realize our internship according to our study programme. Of course I recommend whole Poland and especially Opole University.
What are you interested in? Tell us about your hobbies.
I like watching interesing movies, I love going to the film festivals and also I love tattoos.
What are your plans for future, after you graduate?
I have no plans for the future yet. The main plan is to get master degree, because now everything is going well.
How do you like the classes at the university?
Yes, they are very decent.
What is your favourite place in Opole?
Not exactly, but if I have to choose it's old part of city with nice, small streets.
Geraldine