English Language and Literature – PhD Programme
The PhD Programme in English Language and Literature at the University of Opole, Poland, offers qualified candidates a unique opportunity to develop their research projects in the field of linguistics (both theoretical and applied) and literary studies. Doctoral students pursue an intensive and individualized course of study with experienced professors who are committed to facilitating the students' intellectual development and scholarly achievements. Faculty professors of the Institute of English, University of Opole, where the PhD programme is based, are ready to share their expertise in a wide range of linguistic, literary, and cultural fields, such as historical linguistics, corpus linguistics, lexicography, literacy studies, second language acquisition, literary criticism and theory, as well as English, Irish, American or Australian literature.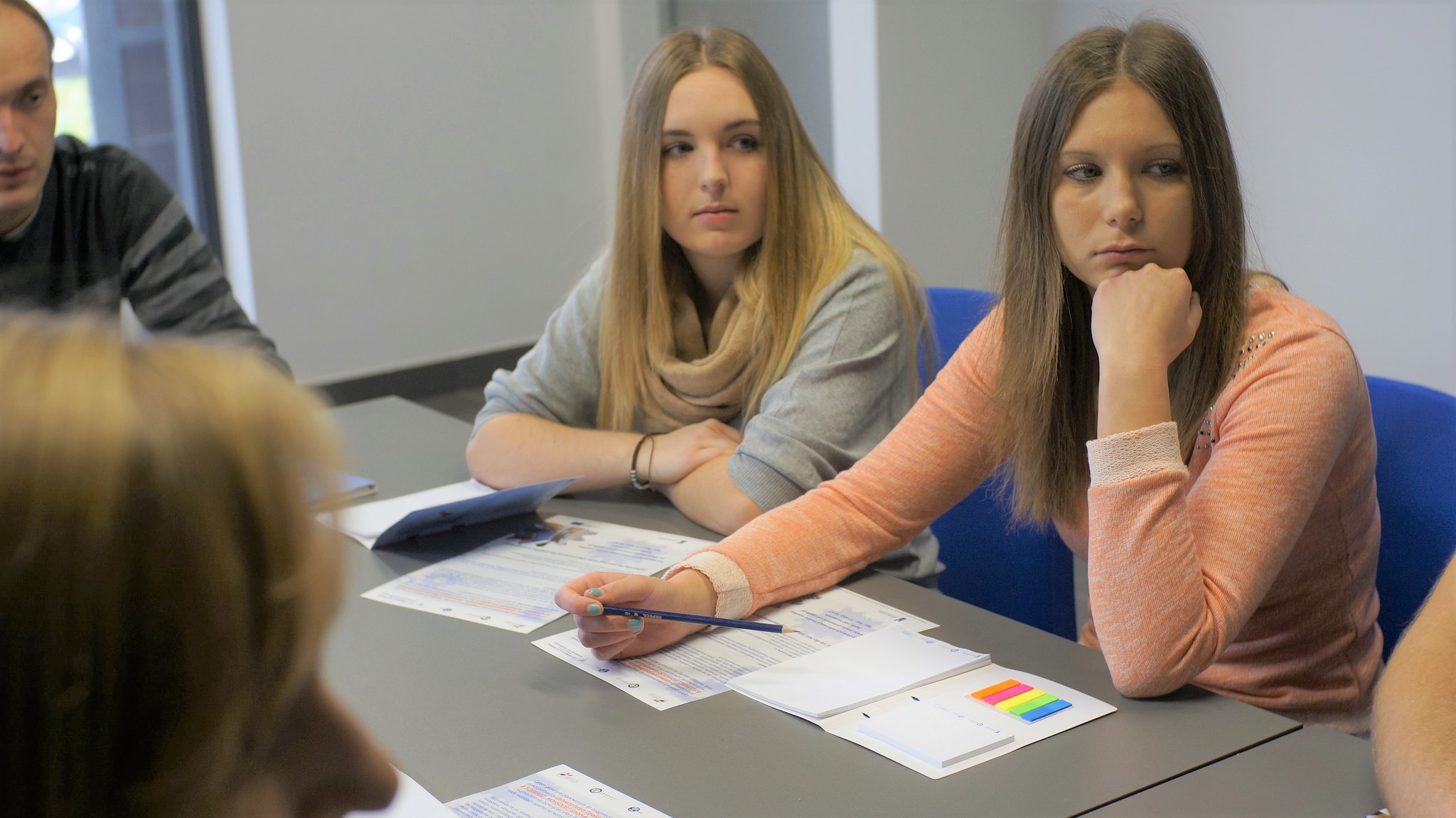 Tuition Fee
English Language and Literature, PhD, 4 years
The registration fee is 85 PLN.

Accommodation

cost is not included.

EU citizens and the Pole's Card holders study free of charge.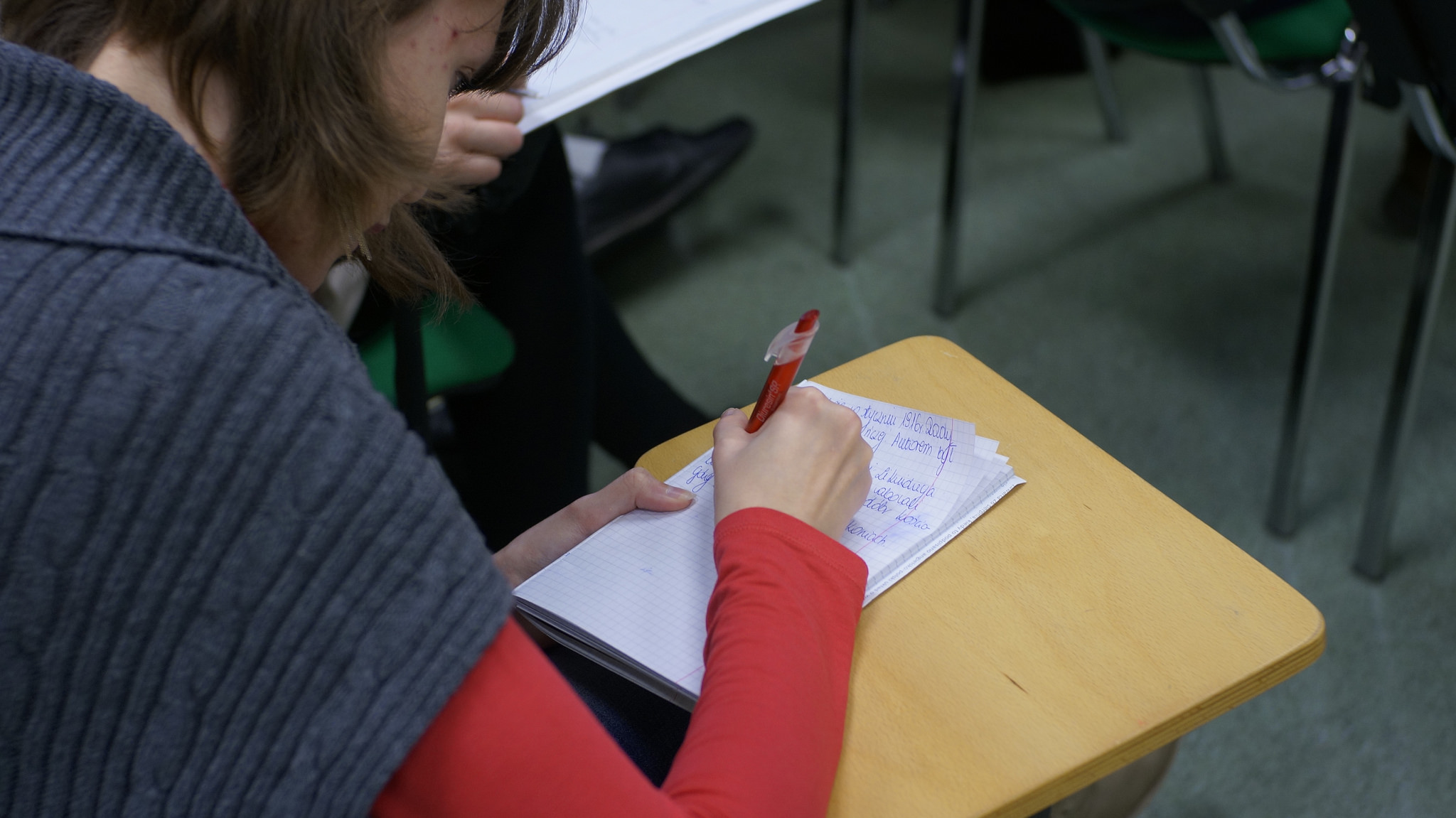 The Structure of the Programme
The duration of the PhD programme is four years. Doctoral students are expected to complete their obligatory coursework (core curriculum) during the initial two years of the programme and work on their dissertations participating in workshops and tutorials with their academic advisors in the third and fourth year. At the University of Opole, teaching is considered to be an integral part of academic training, thus every doctoral candidate will be given a chance to develop his or her teaching skills through a supervised teaching experience. Students may teach independent introductory courses or serve as teaching assistants for courses taught by a staff member of the Institute of English.
The Most Important Courses
Research Method
The course aims at having PhD candidates acquainted with the past and present linguistic theories and paradigms, interrelations between different linguistic branches, showing how to acquire and classify data, process them, and present conclusions as regards the branch of linguistics as well as the linguistic paradigm.
Specialist Lecture Series
Modern linguistics has focused on the spoken language, giving the written language scant attention. However, it can be claimed that writing is inseparable from modern science and scholarship, and it has always been central to the development of the modern university as an institution meant to generate knowledge. The focus of our class will be therefore academic discourse. We will raise questions which are relevant to all academics, who are both teachers and students, namely: What does it mean to become academically literate? How can academic literacy be developed at the secondary and tertiary levels of education?
Supervised Teaching
Supervised teaching is meant to give the students experience in real classroom context on an undergraduate level, first as observers, and as teacher trainees in the future. Moreover, the student will acquire interpersonal and communicative skills that allow for a successful transmission of knowledge to undergraduate groups. S/he will learn to give feedback and evaluate their work in a just and thoughtful manner.
Admission Procedures and Requirements:
Applicants must submit the following documents:
Application form (downloaded from IRK) signed by the candidate
A valid copy of an MA diploma

A Xerox copy of an ID card/passport to be validated by the admission staff at the University of Opole

Grade Point Average
Information concerning foreign language proficiency

Information concerning academic achievements (membership in scholarly associations; participation in academic conferences, copies of academic publications)

Current curriculum vitae
Research project (1000 words)

One photograph 35x45 mm (electronic version should be uploaded to IRK during the registration process)

Letter of recommendation from their academic advisor
Copy of their MA thesis

Statement of purpose that discusses the reasons why they want to undertake postgraduate studies, and their academic interests

Admission dates and deadlines

All application and supplemental materials should be delivered in person or by mail in the period from September 1 to September 15 2017 to:

Dziekanat Wydziału Filologicznego (room 7) Pl. Kopernika 11

45-040 Opole, Poland

Electronic versions may be sent to

Interviews with candidates will take place on September 21, 2017
Admission decisions will be announced by September 30 2017 at
– candidates' individual IRK accounts
– webpage https://wyniki.uni.opole.pl
Admission criteria
Applicants must have a Master's degree in English philology or another academic discipline in the field of language and literature studies.
Applicants who do not have a Master's degree in English philology must demonstrate proficiency in the English language by submitting official test scores equivalent to Cambridge Proficiency Exam (C2 level). For the list of valid certificates see Dziennik Ustaw September 26, 2016. Poz. 1586.
Applicants must submit a research project in the field of language studies/literature studies to be evaluated by a qualified member of PhD Programme in English Language and Literature staff (for the staff list see
www.doctorate.uni.opole.pl
)
Admission scores
10 points – Grade Point Average
Below 4.0 – 0 points
From 4.0 to 4.2 – 2 points
From 4.2 to 4.4 – 4 points
From 4.4 to 4.6 – 6 points
From 4.6 to 4.8 – 8 points
From 4.8 to 5.0 – 10 points
20 points – academic achievements
Peer-reviewed academic publications – 3 points for article
Presentations at academic conferences – 2 points for presentation
Active membership in scholarly associations – 1 point
35 points – research project (elements to be evaluated: problem statement, methodology, relevant literature, appropriate language)
35 points – interview with the Admission Committee (elements to be evaluated: candidate's knowledge, scholarly potential of proposed research project, ability to conduct an academic discussion in English).
Scholarship Opportunities
Doctoral students admitted to the programme are eligible to apply for various types of scholarships funded by, among others,:
the Rector of the University of Opole

the Mayor of Opole

the Ministry of Science and Higher Education.
Scholarships are granted on the basis of students' academic performance and community service.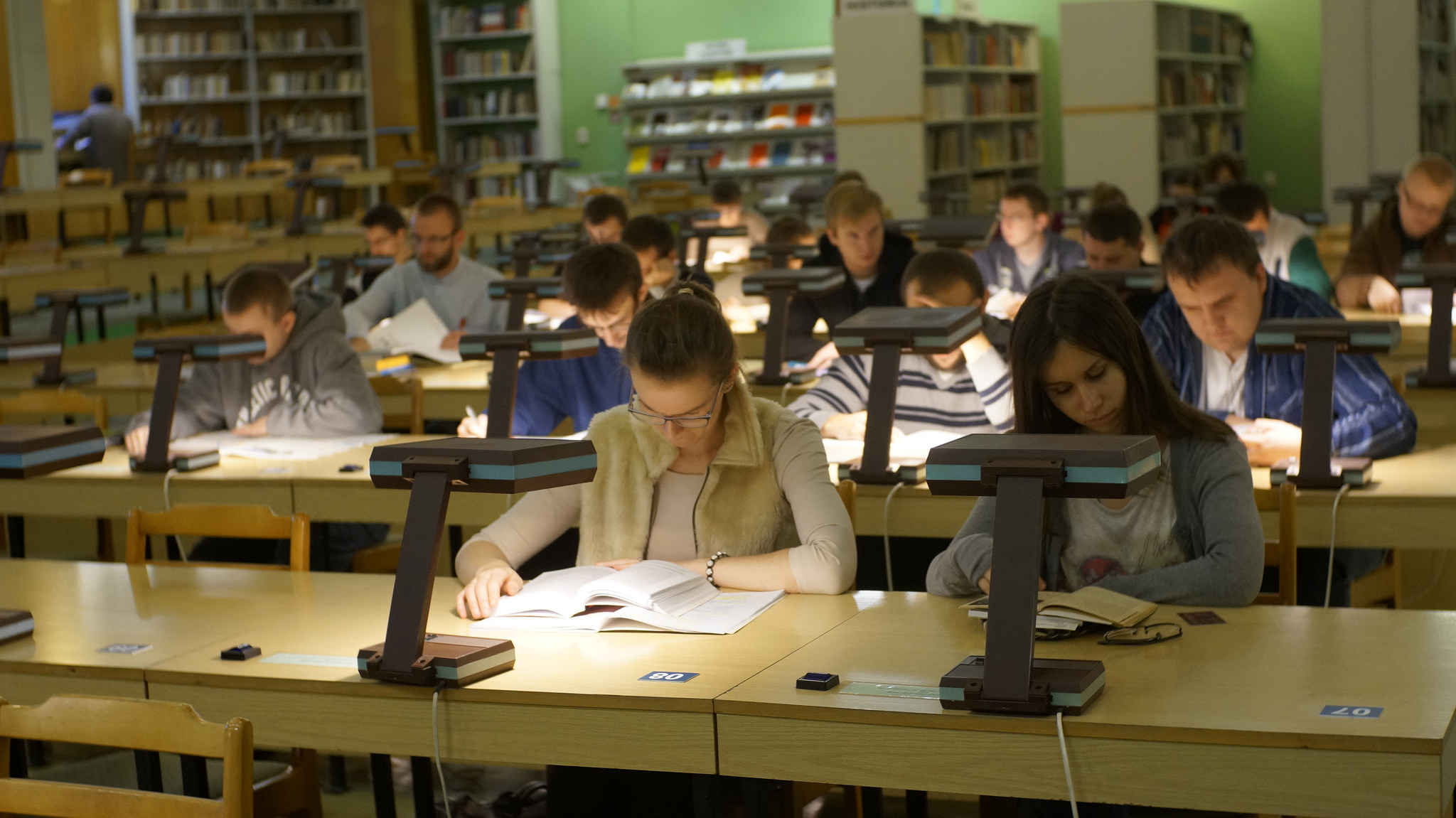 Erasmus+ Study Mobility
The Erasmus programme is a project of the European Commission. It aims for an exchange of experiences between countries, universities, their students and staff. The goals of the programme are to assist in cooperation between higher education institutions in different countries, to increase the students competence, and develop their language and intercultural communication skills. We provide you with an opportunity to spend up to the half of the programme (a whole year) at one of our partner universities in Europe – with Erasmus+ scholarships available to the vast majority of students.
Erasmus+ Training Mobility
Students of any nationality studying at a higher education institution in European Union can apply for an Erasmus mobility and be granted a monthly scholarship ranging between 300 and 700 euros. Travel costs are reimbursed as well. 
We strongly advise you to use scholarships also for your internships – we will provide you with our contacts around Europe so that you can spend your summer holiday or even, thanks to rescheduling your semester – part of the academic year, getting some extra experience. The training scholarships are also available to you for up to 12 months after your graduation.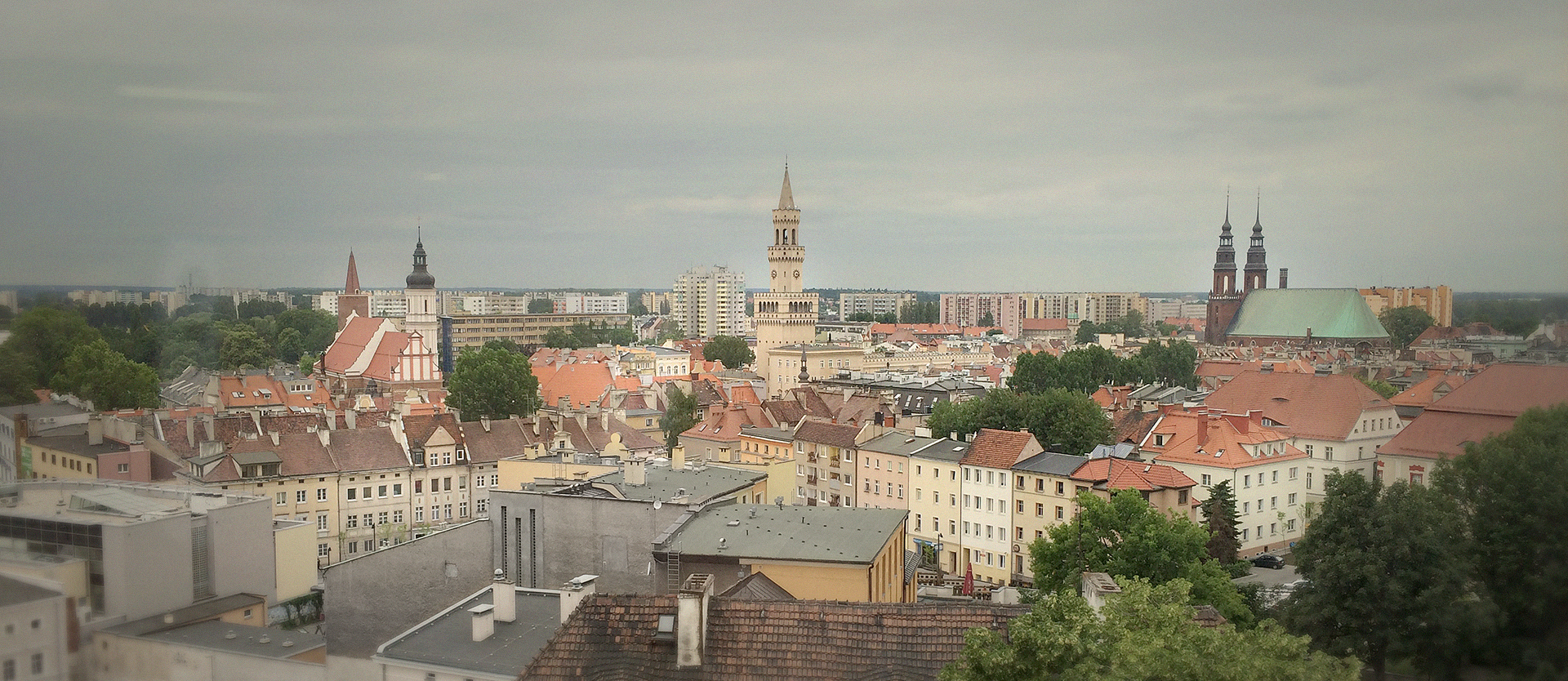 There is a possibility to join our intensive course in English in the summer.
Accommodation
Apartments for rent can be found in the city. At the university we can host you in one of our modern halls of residence. For further details go to:
hello.uni.opole.pl/accomodation
will be open in late April