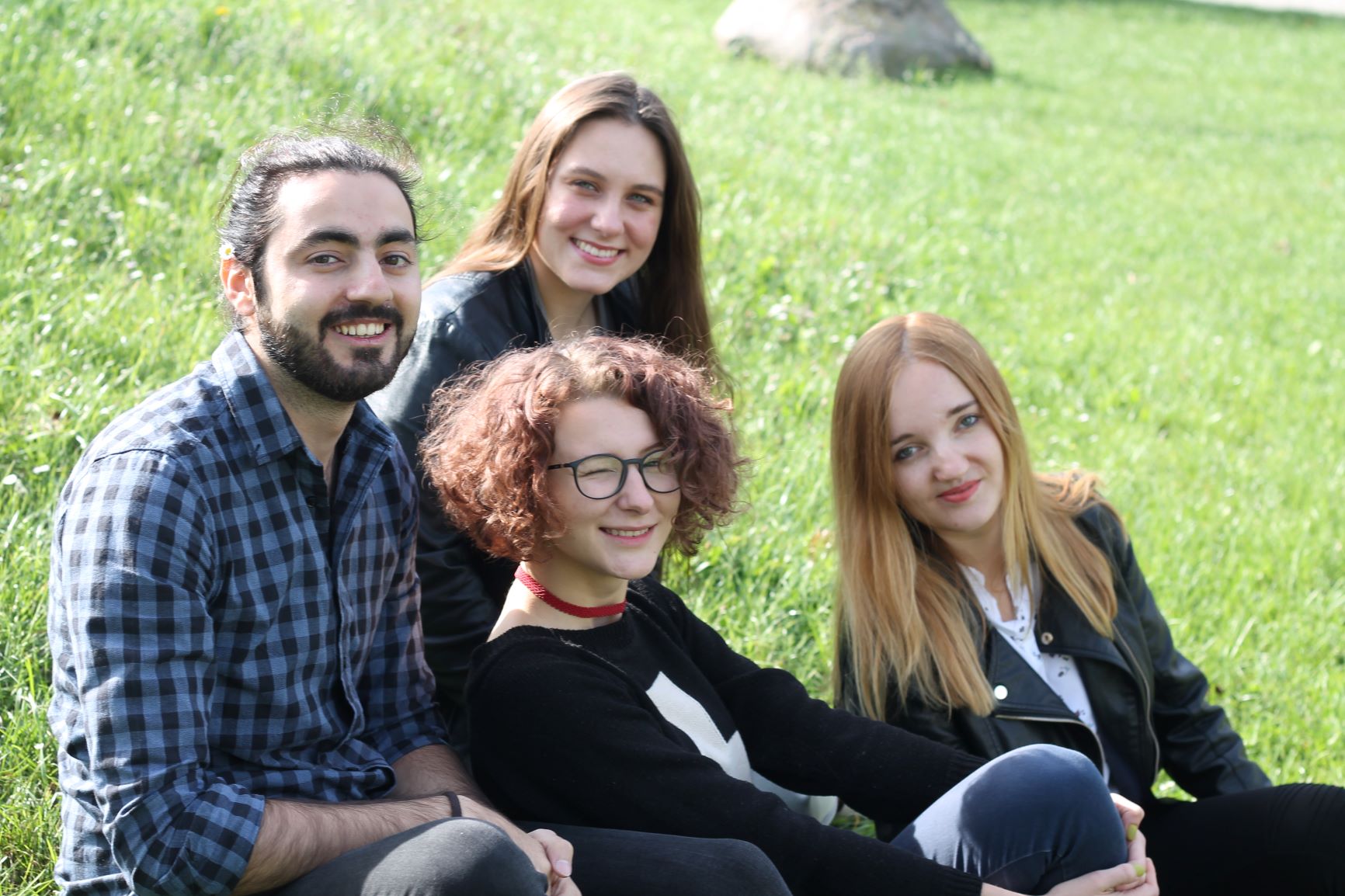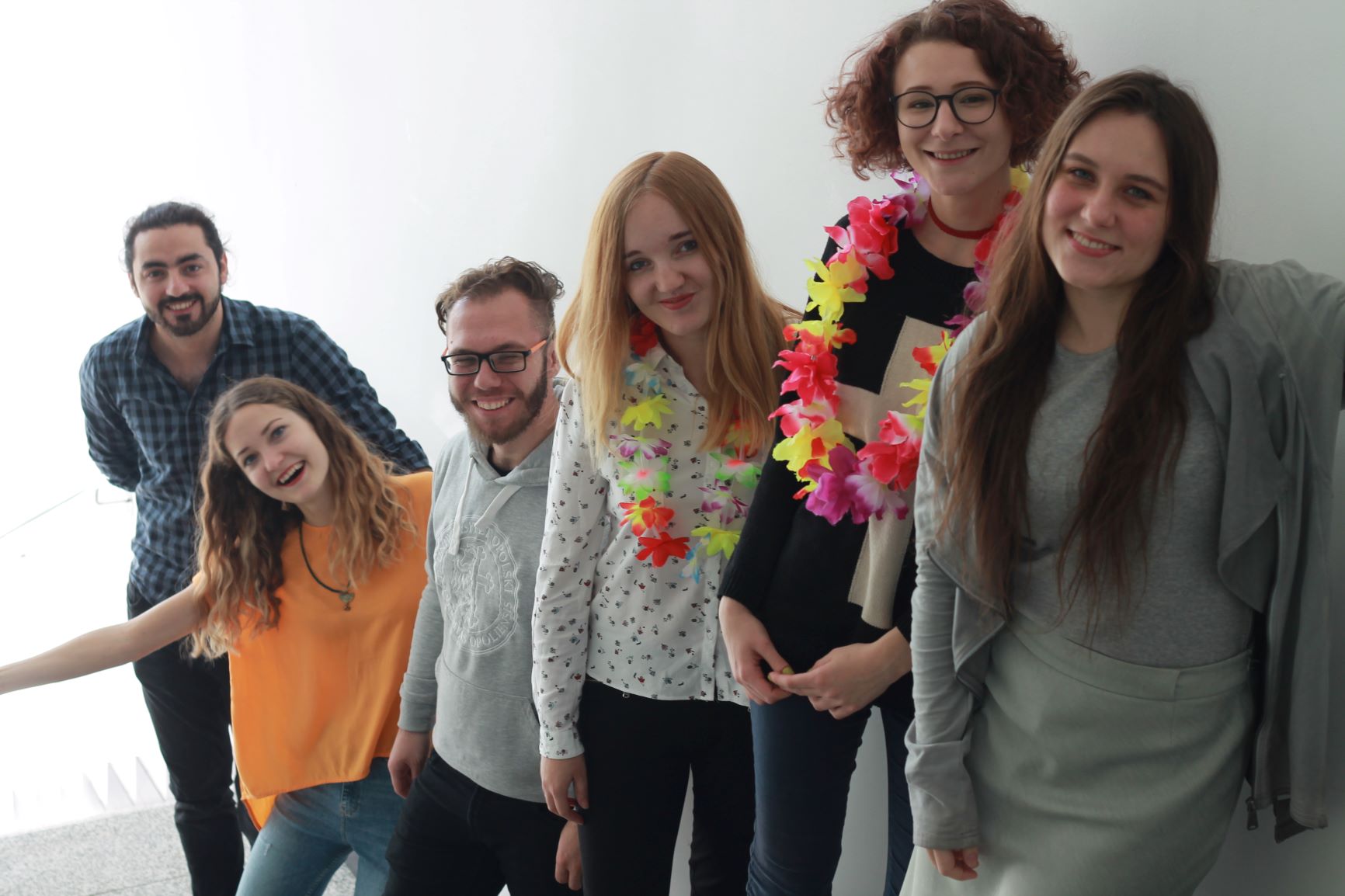 Buddy programme is student's organization that help the Erasmus+ and other exchange students settle down and integrate with us here in Poland.
If you want to develop personal relationships with interesting people from all over the world, if you want to develop your own ideas on how to cherish the intercultural contact between all the students and also citizens of Opole – we have the means for you to do it. Last but not least, this is a great opportunity to exercise your language skills.
If you have questions or if you are simply into it – please email us at buddyprogram@uni.opole.pl
We will be delighted if you wanted to join us!
Nataliia Zalizniak – Head of the Buddy Mentors
My name is Nataliia and I am totally in love with travelling and people.
New countries, new cultures, different perspectives, various religions, special cuisines – that's what I am learning from being a part of the Buddy Programme where each semester is unforgettable and unique.
Being an Erasmus myself, I have discovered that I can play ukulele, paint, speak Spanish and I like being vegan 🙂
Glad to be a part of your Erasmus journey!
Aneta Stachura
My name is Aneta. I'm a student of English Philology.
I was on the Erasmus exchange twice, and for me, it was the best time during my studies. I discovered that I really like meeting new people, getting to know new cultures and travel. In my opinion, what is the best about Erasmus is the fact that you realize you have friends in different countries around the world and your friendships can still last even after Erasmus is over.
I hope your stay in Opole will be the time of your life!
Marcin Deutschmann- Buddy Programme Coordinator
I am a sociologist and a linguist. I used to be a Buddy Mentor for three years before I became the coordinator of the Programme.
Sofiia Struchkova
Hi, my name is Sofi, and I can be your mentor.
I'm 20, studying Politic science in Opole. I'm not Polish, I'm from Ukraine. I can speak Russian, Ukrainian, Polish, and ofc English, kinda trying to communicate in Chech. Languages – that's my thing – so if you don't mind me trying to learn something in your language – we can help each other. I can also play piano and guitar, if you're into music – awesome!
I'm the one who you can ask about everything, and I will be happy to help.
Michalina Macierzyńska
I am a person who tries as hard as possible, who wants to learn about everything and everyone.
I always wanted to travel. For me, it's like self-improvement. My goal is to meet new friends, gain experience, learn languages, constantly expanding my skills and shifting the boundaries.
I am a thoughtful young person who is always ready to help!
¡Hola amigos!
I am a third year philology student from Ukraine.
After being an international student twice, I can share my knowledge how to cope with the newcomers' challenges, and would gladly help to solve them.
I enjoy to experience new things and can be a great companion in traveling, whole night Netflix watching and McDonalds restaurant visiting.
It would be wonderful to get insights into new cultures, practice my language skills and find new friends 😉
Agnieszka Golińska
Senior student of Language of Business, of calm personality, desiring to live with passion, disliking monotony and purposelessness, always willing to help. The enthusiast of Romania and Romanian language.
Welcome to Poland, guys!  My name is Anastasiia, I'm 22 and I'm wiil be your Mentor 😉
I'm fond of different type of activities: travelling, dancing, jogging, drawing or just reading books, but my favorite one is walking through the city or sitting outside with a cup of coffee and spending time in a good and pleasant company. I hope that sometimes we can spend our free time outside as well.
I've been living in Opole for 5 years. So in case if you ask me about anything, I guess I can easily help you. Do not hesitate to contact me.
Enjoy your time in Poland and our team will do our best in order to help you.