Dear Students!
The Indian Embassy in Warsaw has announced the new edition of the ICCR program under General Scholarship Scheme for the academic year 2021/2022.
The scholarship is organized and co-funded by the Government of India and the Indian Council for Cultural Relations (ICCR) and is open to people aged 18-30.
If you are interested in studying at Indian universities under the ICCR scholarship, please go to the A2A Scholarship Portal http://a2ascholarships.iccr.gov.in.
The website contains a list of the study fields and the universities participating in the program, as well as details of the scholarship and the application form.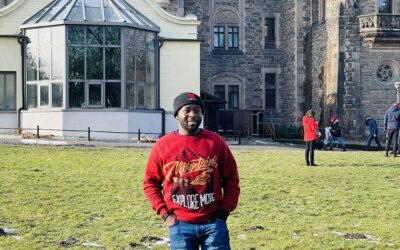 Ahmed Omotosho from Nigeria, 1st-year student at the International Business programOur student Ahmed Omotosho is discovering Polish culture and is pleasantly surprised by the hospitality of Poles. Below, Ahmed shares his discoveries and encourages international...