Mobile student ID – "mLegitymacja" is available for our students from now on.
The IT centre of the University of Opole informs that Mobile student ID is accessible both in USOSWeb and in Mobile USOS (in the newest upgrade of mUSOS).
If you are using mUSOS but can't see "mLegitymacja" in your menu, you should update the application by downloading the newest version: https://play.google.com/store/apps/details?id=pl.opole.uni.mobilny
"mLegitymacja"- What is it?
A student mobile ID is a student identity card in a mobile phone. In other words, it is a mobile version of an electronic ID card which legally accepted in Poland. It can be issued at the request of a student from USOSWeb or mUSOS modules.
Each student who wants to have a mobile ID is obliged to have a valid, plastic student ID card: "mLegitymacja" doesn't replace ELS.
You can get a mobile ID if:
You have active student status,
Your electronic ID card (ELS) is valid,
You have got a PESEL number,
Your data haven't been changed in the USOS system since your electronic ID card was issued.
It is also necessary to install the application "mObywatel" on your mobile phone.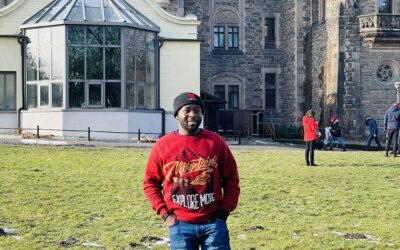 Ahmed Omotosho from Nigeria, 1st-year student at the International Business programOur student Ahmed Omotosho is discovering Polish culture and is pleasantly surprised by the hospitality of Poles. Below, Ahmed shares his discoveries and encourages international...