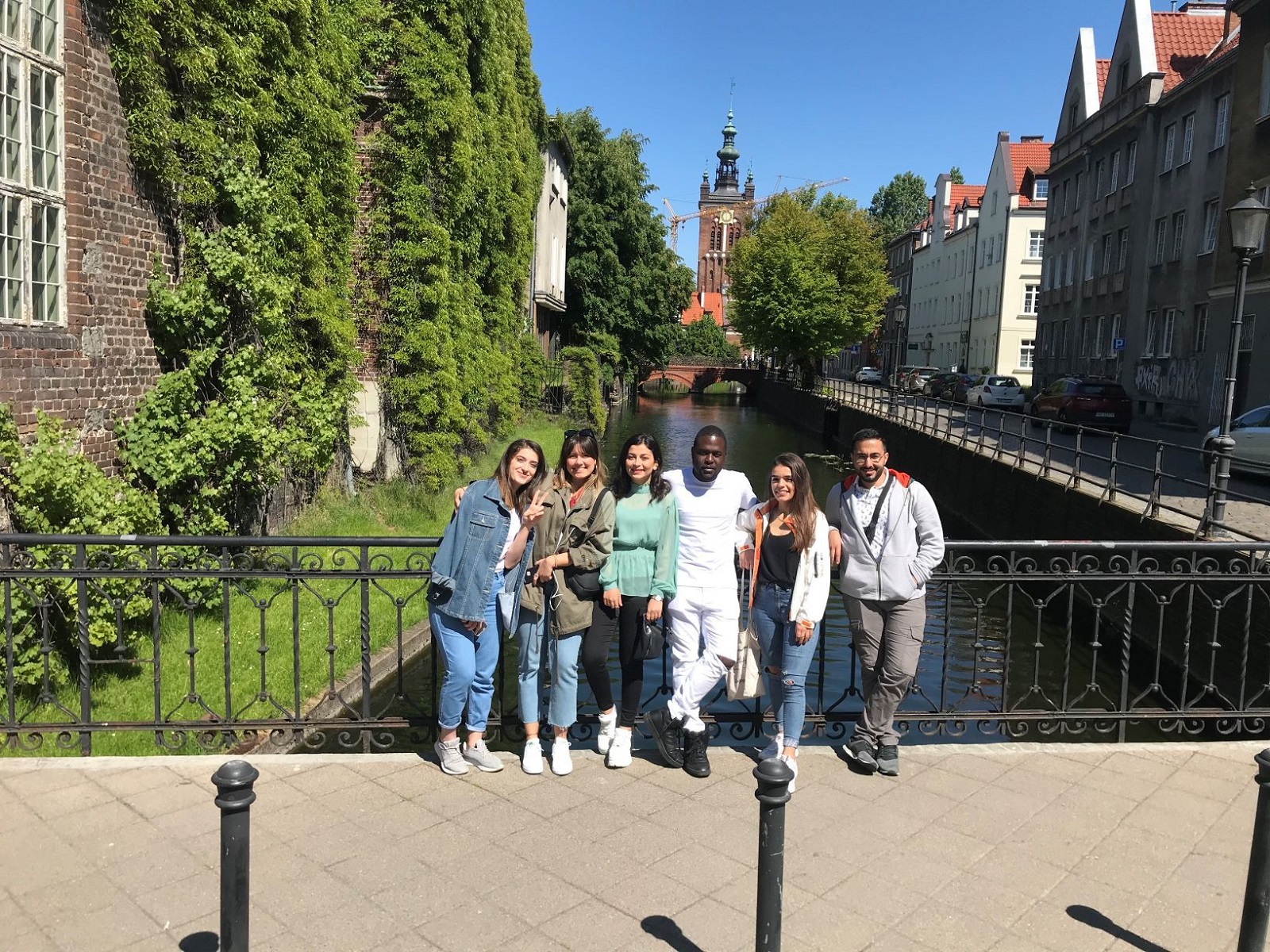 My Erasmus Adventures
Let's have a trip to Gdańsk with İremnur !
Today we are talking to İremnur Sarısakal who is an Erasmus student in Opole. İrem is 21 years old and comes from Turkey. She is a student of psychology. Today she would like to tell us about her trip to Gdańsk, which is in the north of Poland, near to the Baltic Sea, with her friends and give us some tips! As she says one of the reasons why she really likes this city is that she loves to spend time on the beach, but Iram also really appreciates beautiful buildings and the history of that place.
Hello İrem! First of all, I would like to ask you about the transport from Opole to Gdańsk, because these two cities are on the opposite side of Poland 🙂 What kind of transport did you use? How long did it take to get there and what was the price?
Hello! That's true! It took us 8 hours to travel to Gdańsk from Opole. We were travelling by train, which cost 38zl from Opole to Gdańsk, from Gdańsk to Warsaw 30zł and from Warsaw to Opole 33zł.
What kind of accommodation did you have and how much did it cost?
We rented a flat, because we were travelling as a group of 6 people. The cost of a flat for three nights was 74zl for each of us. Our flat was in Długa Street, where you can find many cafés, restaurants and gift shops 🙂
What did you visit in Gdańsk and close to this city?
On the first day we visited Sopot, which is another city nearby to Gdańsk. We travelled by train which took 20 minutes to get there from Gdańsk. In Sopot there are interesting places to visit like: churches, a lighthouse and the longest pire in Europe. You can have a great time with your friends on the beach in Sopot, where you can see swans swimming near to you in the sea. Second day we spent in the center of Gdańsk. We booked a guide, who showed us the most interesting places to visit in his cute tourist car. It was quite exciting and enjoyable and cost 15 zloty for each of us. After the trip, we were just walking around and taking photos. Near the river you can find a lot of restaurants, but we didn't eat there. There are also carouselles and an observation wheel, where you can take good photos ( I did 🙂 ). The other must see place in Gdańsk is the Second World War Museum. Even if you aren't interested in history… The entry ticket for students costs 16 zloty.
Have you visited any off bitten path places?
Not in Gdańsk but in Warsaw, I've walked into a street that was not crowded. It was in Old Town of Warsaw. I like to see buildings, some boutiques, cafes etc. because I believe that you can learn more about a place when you visit local and not so popular places.
When have you been there? What was the weather like at this time of the year?
We have been there between 3rd of June and 5th of June. The weather was sunny for 2 days but it was still chilly that's why, we were wearing our jackets. Last day was rainy..
Is it an expensive city?
I would not say that it is very expensive, but still you can find things with higher prices. I think it depends on what you want to buy.
What do you recommend to eat there?
When you look for restaurants in Gdańsk, you can find the most popular restaurant with Pierogi. But if you want to try something different you should go to the restaurant called "Swojski Smak". I can tell you something which can be interesting for you – there is a design of 150 different types of Polish vodka.
What you should not do in Gdańsk?
I trusted the weather. I saw that it's sunny before I arrived there. But the weather is so changeable. Sometimes it was so cold. That' why – don't trust the sunny weather.
What do you like most about this place?
It is a lovely city… Buildings, lights, its history really impressed me. Mostly Dluga Street, where we lived, was my favorite place. And of course, the beach! I really like to spend time on the beach and near to the sea. That's why I loved Gdańsk.
Do you want to share your story? Contact us on erasmus@uni.opole.pl or hello@uni.opole.pl 🙂