Anti-crisis shield - get a financial support
Dear Students,
On March 31, 2020, Polish Parliament has finished the legislative work on the project of "Anti-crisis Shield" the act which aims to mitigate the economic consequences of COVID-19. The President has signed that act which went live on April 1, 2020.
In the scope of Anti-crisis Shield, those who are employed under a mandate or specific task contract can get financial support up to 2,080 PLN.
Foreign citizens and students are eligible to apply for financial support.
---
What conditions do you have to meet to get financial support?   
(You need to meet ALL of the requirements)
You have signed a mandate or specific task contract with your employer ( PL – umowa zlecenia) before February 1, 2020

 You have no other title to social security (Student health insurance is not included in social security. This means that students meet the conditions of financial support)

You cannot perform work in whole or in part because of business downtime

Your income earned in the previous month did not exceed 300% of the average monthly salary from the previous quarter
---
What will you get?
You can get 2080 PLN.

However, if the sum of your income from mandate or specific task contracts in the month preceding the month in which you applied for the financial support is PLN 1299.99 or less (less than 50% of the amount of the minimum wage for workers in 2020), you are entitled to financial support in the amount of remuneration for these contracts.
---
How do you apply for financial support?
Provide your employer with a statement that you are not subject to any other social insurance. The same statement must include information on income from other contracts

Your employer applies for financial support to ZUS  (Social Insurance Institution). A copy of a mandate or specific task contract must be attached to the application

If you have more than one contract (e.g. you work for a couple of employers) each employer applies separately for each contract. Applications for financial support may be submitted to ZUS  no later than 3 months after the epidemic is lifted.
More information can be found here (in Polish)  – https://www.zus.pl/baza-wiedzy/biezace-wyjasnienia-komorek-merytorycznych/firmy/-/publisher/details/1/swiadczenie-postojowe-dla-osob-wykonujacych-umowy-cywilnoprawne/2551448.
Source: ZUS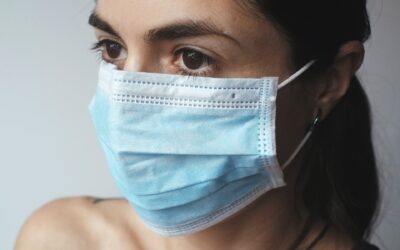 Dear Students, The Medical Council has prepared recommendations on how to cover the mouth and nose best to protect us against infection. According to latest regulations wearing helmets, scarves etc. is  not allowed. They do not meet the safety criteria and do not...