Webinar – Student alone at home
As part of the "Ready, Study, Go! Poland" campaign, the Polish National Agency for Academic Exchange organizes a series of webinars for students under the slogan: 'Ready, Study, Go! Poland for students in Poland!'.
On Monday, March 30th, at 2.30 pm, we invite you to take part in the webinar – 'Student alone at home' and meet psychologist Maciej Gendek.
Topics:
How to cope with stress?
How to find yourself in the isolation?
Why it is important to take responsibility for society and others?
Webinar is free of charge.
Register HERE.
More information – https://nawa.gov.pl/en/nawa/news/webinar-student-alone-at-home.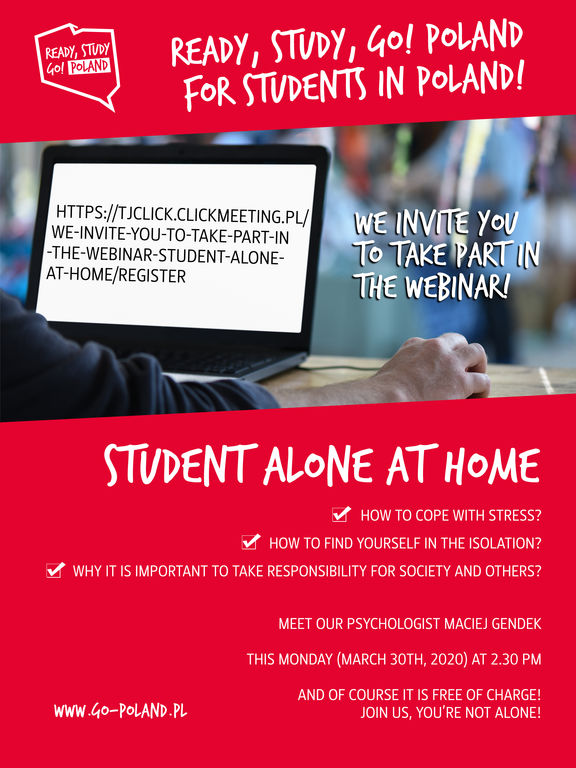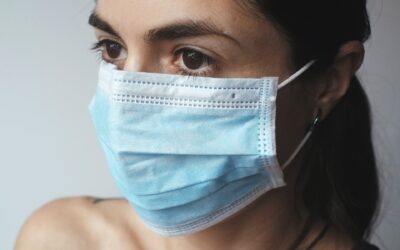 Dear Students, The Medical Council has prepared recommendations on how to cover the mouth and nose best to protect us against infection. According to latest regulations wearing helmets, scarves etc. is  not allowed. They do not meet the safety criteria and do not...