Multicultural Volunteering Online
Project run by the University of Warsaw
The students from any university in Poland are invited to take part in the Multicultural Volunteering Online project run by the Volunteer Centre of the University of Warsaw and Welcome Point of the University of Warsaw. This is a great possibility to learn a new language, improve the one you already know (and would like to practise), learn about different cultures and meet students, with whom friendship may last beyond the not-leaving-home-times.
More information – https://wolontariat.uw.edu.pl/mv-online/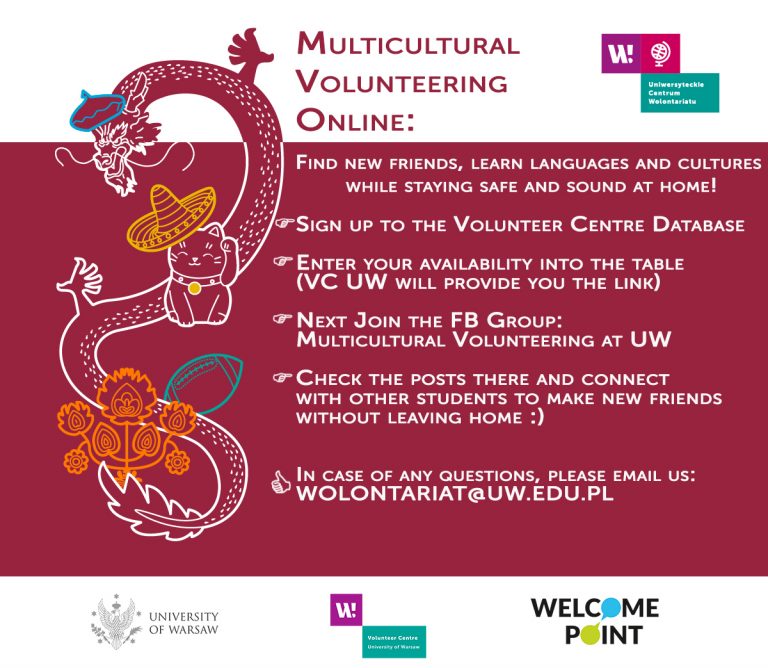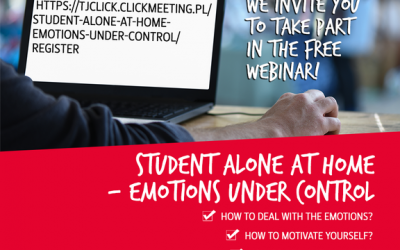 Dear Students! As part of the "Ready, Study, Go! Poland" campaign, the Polish National Agency for Academic Exchange organizes a series of webinars for students under the slogan: 'Ready, Study, Go! Poland for students in Poland!'. This Friday (April 3rd, 2020) at 3.00...