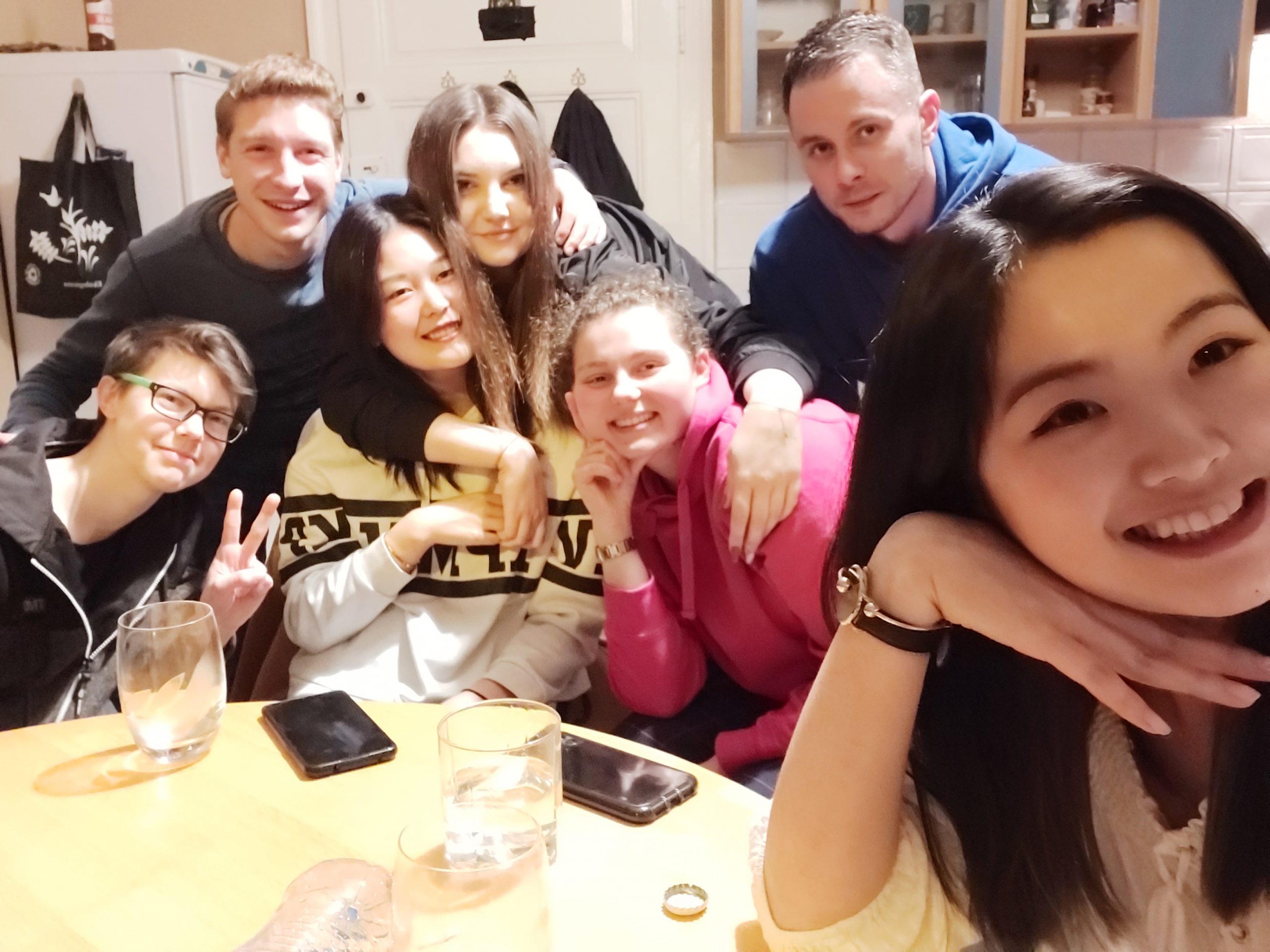 Studying at the University of Opole
Story of Katelin from Hong Kong!
Katelin is a 20 years old girl who comes from Hong Kong. She spent one semester in Opole studying English Philology. Now, she's back in Hong Kong. Today she is going to tell us how it all started and what she experienced during her time in Opole.
Hi Katelin! Could you tell me why you decided to choose Poland as your studies destination?
I was travelling around Europe before and have figured out that Poland could be a good option for me to study without the financial support from my parents since the living costs in Poland are not too high and it is a peaceful country.
What do you like about this place?
My lovely Polish friends and the living costs there.
What kind of Polish food do you recommend to non-Polish people?
Pierogi:)
Which in your opinion is the best restaurant in Opole?
Restauracja Grabówka in Opole
Do you think that it's a good idea to study for one semester or a whole year in a different country? What are the advantages and disadvantages?
Definitely both. You can learn a lot throughout it like how to settle down alone, getting out of your comfort zone, taking the initiative to build friendship, experiencing the cultural differences in living styles. The disadvantages would be that you will miss your family and besties a lot, not to mention that you would miss those celebrations with them that you used to do together.
What do you recommend to do in Opole? How can you spend your free time?
Chilling out at the cafe and enjoying the sunset moment at the riverside.
What are the best places to visit in Opole and close to Opole?
Park Nadodrzanski and the city of Wrocław.
Is it hard to find buses/trains/flights to other places?
Nope. Fortunately, I got a fabulous instruction assistance from google map hence just make sure your mobile data is stable.
What do you think about Polish people?
Polish people are friendly and willing to help. I couldn't imagine how I was supposed to overcome all those obstacles during my first week there without their kind help eventhough I didn't actually know them, they still answered my inquiries nicely. I was really grateful for that and I am still every time I throwback my times there.
Is Poland an expensive country?
Not at all when comparing to Hong Kong.
Is it difficult to communicate with Polish people in English? Do they know English or foreigners should know at least a little bit of Polish?
Not that difficult. Most of them speak at least some simple English which was good enough for daily life like purchasing groceries and paying bills. I think it's better for one to know some common Polish greeting phrases such as hello, bye and thanks if you gonna stay there for a while, perhaps the locals would be surprised and glad to hear that:) Cause that's how I feel when I hear foreigners say thanks to me in Cantonese in Hong Kong.
Are there any disadvantages of choosing Opole as your studies destination?
The only disadvantge was that most of the public guidances and signs were only in Polish.
Are classes at the University hard? Is it hard to pass exams? Are teachers helpful?
A little bit hard for me because I am not an academic girl. I didn't know whether the teachers would be helpful or not since I merely talked to them.
Would you recommend to others to come here?
I have already planned to come to visit Poland again with my Hong Kong friends so absolutely yes!!!
Do you want to share your story? Contact us on erasmus@uni.opole.pl or hello@uni.opole.pl 🙂