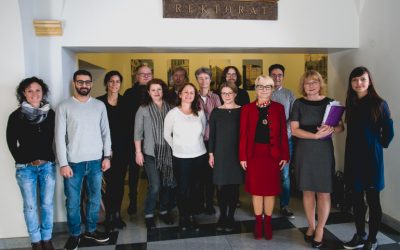 On 4-5 Nov 2019 the University of Opole hosted a "kick-off-meeting" of an european project "Technologically enhanced online opportunities for language learning in inclusive education". The project is carried out within the framework of the Strategic Partnership...
read more
Dear Students, currently we are in the process of re-counting available funds, analyzing your applications and sending official nominations to the Partner Universities. Students who have already received emails from the Partner University are asked to follow the...
Drodzy Studenci,zakończyliśmy już dodatkową rekrutację na wyjazdy na studia i praktyki w semestrze letnim 2019/2020 w ramach Programu Erasmus+. Aktualnie jesteśmy w trakcie przeliczania dostępnych środków, porządkowania i analizy otrzymanych aplikacji, oraz...
Biuro Erasmus+ na mapie Opola
Biuro Erasmus+ Uniwersytetu Opolskiego