Recruitment for studies in Albania, Montenegro, Serbia and Israel!
The only chance to study under the Erasmus+ Programme in Albania, Montenegro, Israel and Serbia during the spring term 2018-2019.
5-moth stay granted with 4000 EUR plus financial support for journey.
The list of partner universities and UO department entitled to apply is available here.
The recruitment will last till 14th December 2018. The list of documents is listed below.
Do not wait! Go to your Erasmus+ Coordinator with the documents required today!
CV
Motivation letter including issues discussed in Evaluation form of an applicant
Student's status statement (available at the Dean's Office),
Transcript of records of the semesters already finished within the study cycle (available at the Dean's Office),
Overal grade statement (available at the Dean's Office),
Other certificates confirming scientific achievements of an applicant and issues discussed in the Evaluation Form
Confirmation of language proficiency (min. B1 – to be discussed with partner institution); certificate issued by UO Foreign Language Centre or other certificates are accepted. Statement issued by Erasmus+ Coordinator confirming applicant's language competence is also accepted.
Other documents specified by Erasmnus+ Coordinator (if applicable)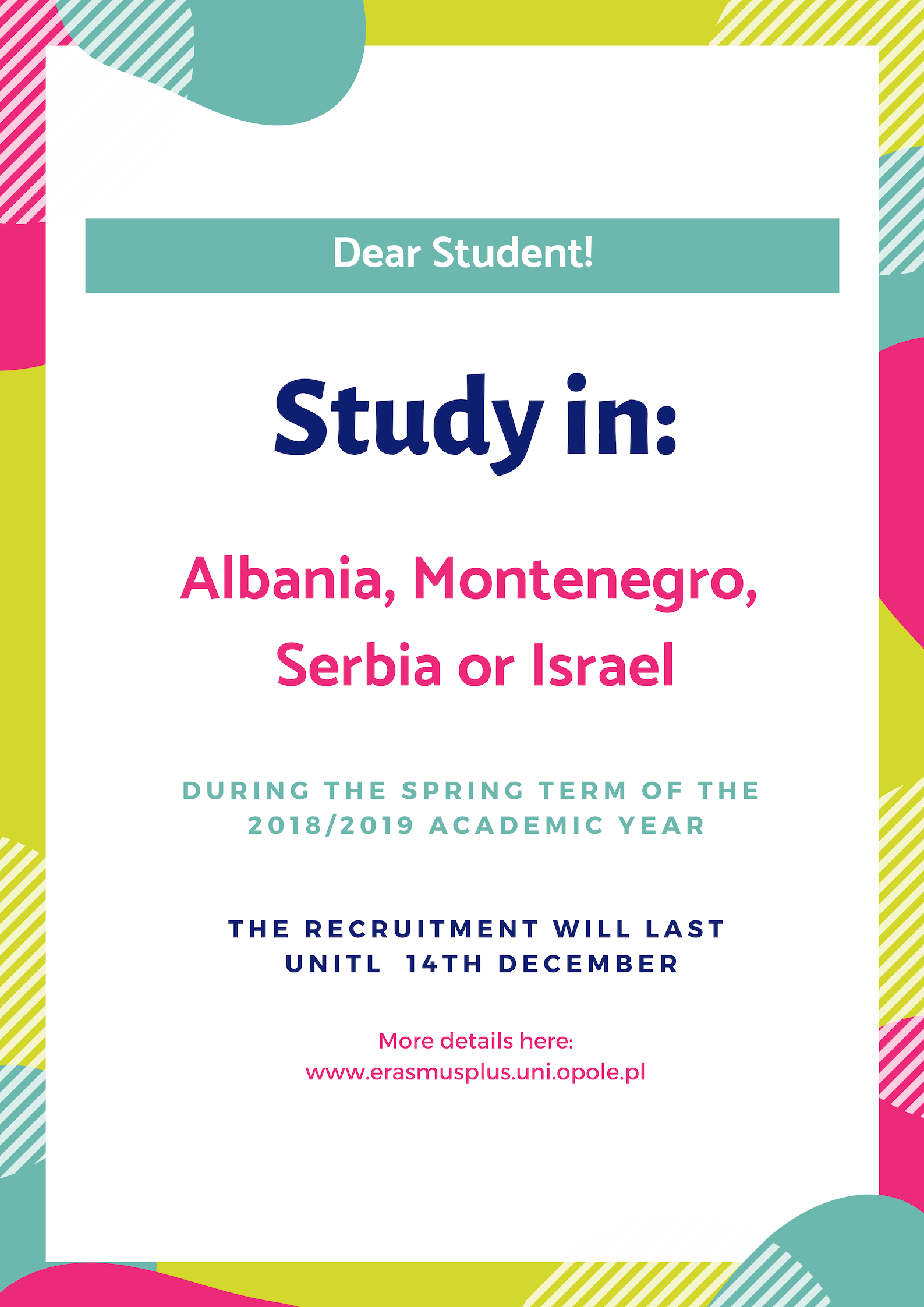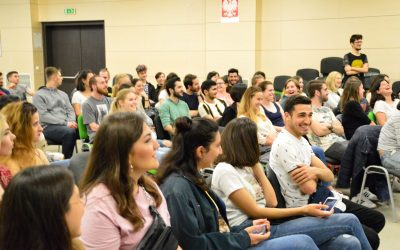 UO international students invite you all  to Forum Theatre. It will take place on Tuesday, 21 Jan, at 6:30 pm in the Student Culture Centre. More News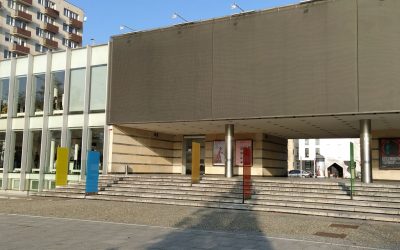 We invite you all to Contemporary Art Gallery (pl. Teatralny 12). A new exhibition "Fale" by Paulina Ptaszynska starts on 17 Jan.   Paulina Ptaszyńska is a lecturer at the Faculty of Art. She is also a PhD student at the Academy of Fine Arts and Design in Wrocław...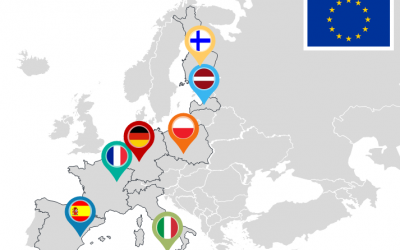 FORTHEM aims to open up new possibilities for students to travel and study in these different universities.   Between 15th January and 15th February, students from all of the alliance universities are invited to apply for short-term mobility in 2020.   Two new...