Opolski Festiwal Nauki / Opole Festival of Science
12 czerwca na błoniach Politechniki Opolskiej odbył się Festiwal Nauki. U nas było wielokulturowo i międzynarodowo.
Atrakcje w namiocie Instytut Socjologii, Uniwersytet Opolski zorganizowaliśmy (organizacja Hello! Uni Opole) we współpracy ze Studenckim Kołem Naukowym Socjologów i naszymi koleżankami i kolegami z Grecji, Hiszpanii, Nowej Zelandii, Pakistanu, Turcji i Ukrainy. Dzięki za pomoc!
Bardzo dziękujemy też wszystkim, którzy odwiedzili nasze stoisko i zapraszamy za rok!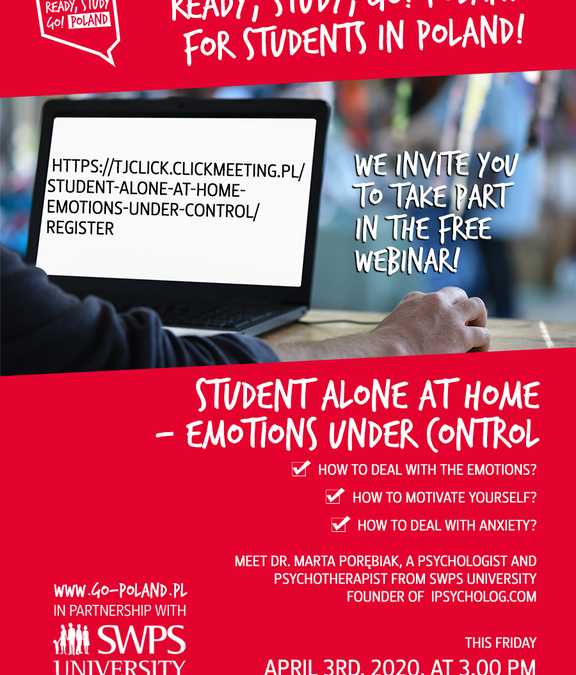 Dear Students! As part of the "Ready, Study, Go! Poland" campaign, the Polish National Agency for Academic Exchange organizes a series of webinars for students under the slogan: 'Ready, Study, Go! Poland for students in Poland!'. This Friday (April 3rd, 2020) at 3.00...