Opolski Festiwal Nauki / Opole Festival of Science
12 czerwca na błoniach Politechniki Opolskiej odbył się Festiwal Nauki. U nas było wielokulturowo i międzynarodowo.
Atrakcje w namiocie Instytut Socjologii, Uniwersytet Opolski zorganizowaliśmy (organizacja Hello! Uni Opole) we współpracy ze Studenckim Kołem Naukowym Socjologów i naszymi koleżankami i kolegami z Grecji, Hiszpanii, Nowej Zelandii, Pakistanu, Turcji i Ukrainy. Dzięki za pomoc!
Bardzo dziękujemy też wszystkim, którzy odwiedzili nasze stoisko i zapraszamy za rok!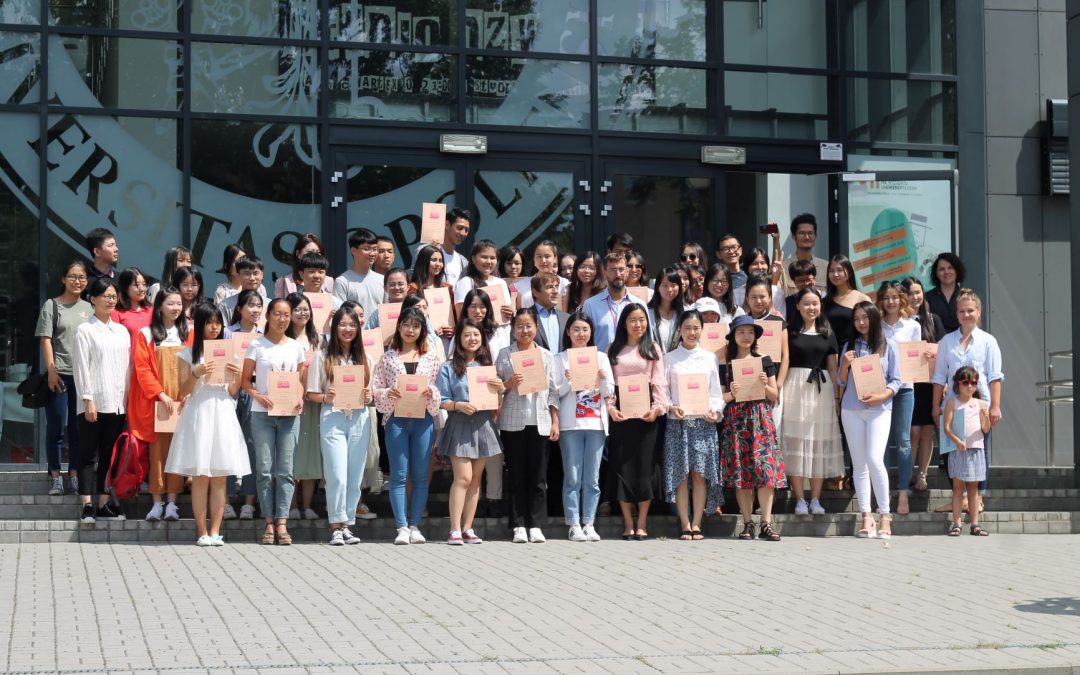 The 4th Summer University in Opole The 4th Summer University has come to an end. This year, the University of Opole hosted more than 70 students and teachers from China, Taiwan and Kazakhstan who have spent 3 weeks acquiring new knowledge within three concentrations:...