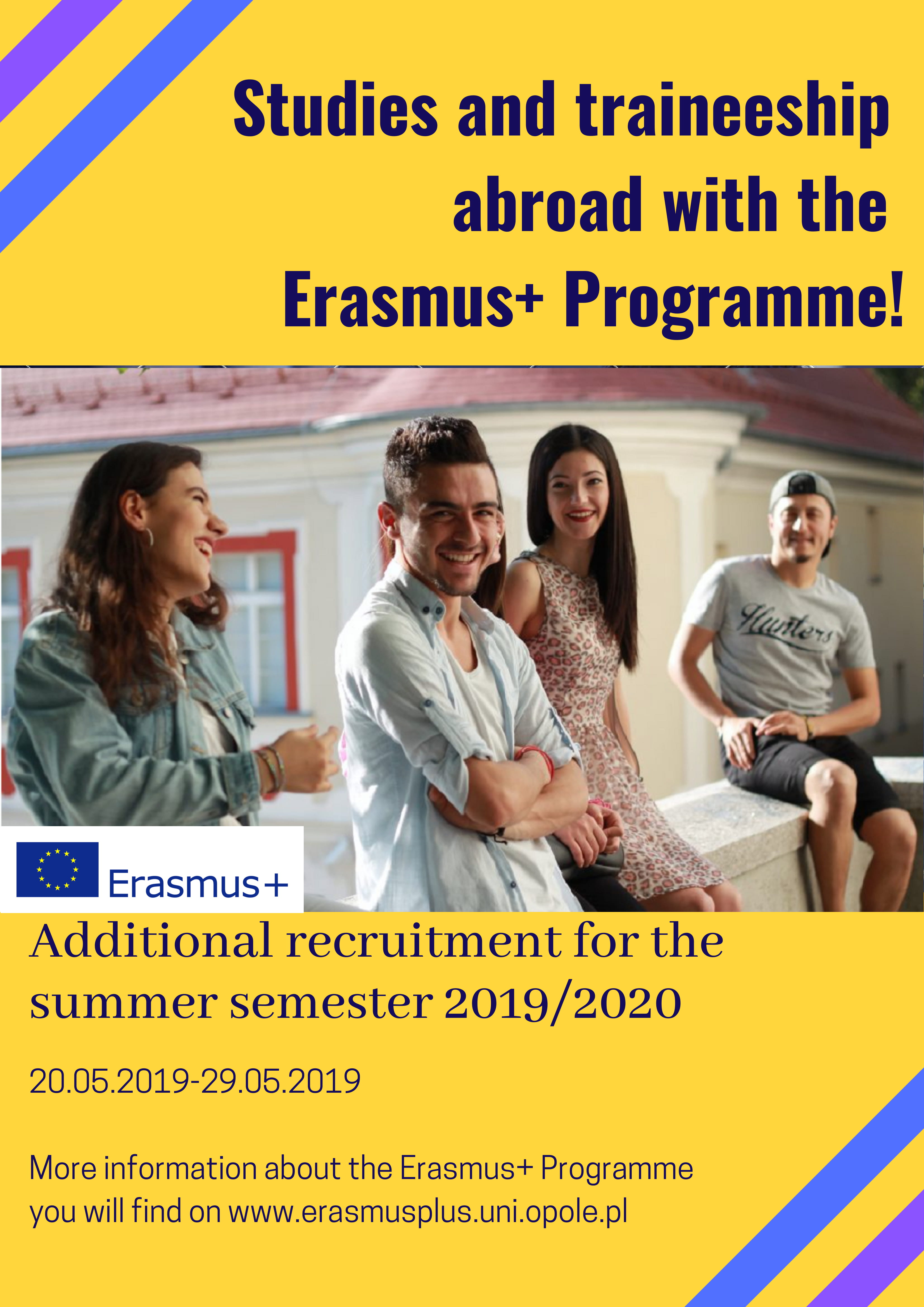 The Erasmus+ Office has just announced an additional recruitment for mobilities for studies and traineeships abroad for summer term of the 2019/2020 academic year.*
The recruitment will last from 20.05.2019 to 29.05.2019.
Studies under the Erasmus+ Programme are a great opportunity to gain experience, meet new people and discover other cultures.**
In the section Partner Universities, you will find the list of the Universities from which you can choose. Choose only one University where you would like to be nominated.***
Under the Erasmus+ Programme you can do internships abroad as well. You can join this part of the programme as a student or a recent graduate. You can choose the place of the internship on your own, or you can use one of the offers we publish. You will find them here.
If you are interested in participation in the programme , please fill in the application form and contact the Coordinator of the Erasmus+ Programme at your Faculty/Institute. The application form has to be signed by the Coordinator and the Dean (give the signed document to your coordinator).
Here you will find the application form for studies. And here you will find the application form for traineeships.
Please remember that the application form has to be complete. In case of any questions, please contact your Coordinator (the list of the Coordinators is available here), or the Erasmus+ office.
Apply now!
*Recruitment concerns only the Programme Countries (KA103)
**Mobility for studies is possible from the 2nd year of BA  studies

***some agreements with the universities has already reached their capacity, so before choosing the university of your interest we advise you to contact the Erasmus+ Office first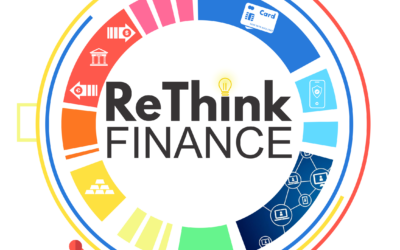 W dniach 29-30 maja 2023 r. na Uniwersytecie w Sienie (Włochy) odbyło się spotkanie w ramach projektu "ReThink Finance - integracja innowacyjnych paradygmatów i technologii cyfrowych w nauczaniu finansów". Jest to projekt realizowany w ramach programu Erasmus+, Akcja...