Universitas Airlangga in Indonesia would like to invite you  to apply for Airlangga Summer School 2022!
Airlangga Summer School 2022 is one of the programs organized by the Accounting Student Association of Universitas Airlangga which aims to be a means for foreign students to develop soft skills and add insight into Indonesian culture. In accordance with the theme of this year's activity, "Get to Know Indonesia" is expected to be a forum for foreign students to learn more about the diversity of Indonesian culture. Through Airlangga Summer School 2022, we hope that Indonesia's cultural aspects can be increasingly recognized worldwide.
In this program, international students will gain new experiences by learning not only culture, but also historical events, traditions, and Indonesian culinary specialities. This year, Airlangga Summer School will be held offline from August 15th – 20th 2022 in Surabaya, considering the condition of the COVID-19 pandemic that has been getting better.
Important Details
Registration Date: August 1st, 2022
Arrival: August 14th, 2022
Program Date: August 15th – 20th, 2022
Benefits
1. Tuition fee waived
2. Accommodation
3. Transportation
4. Daily Meals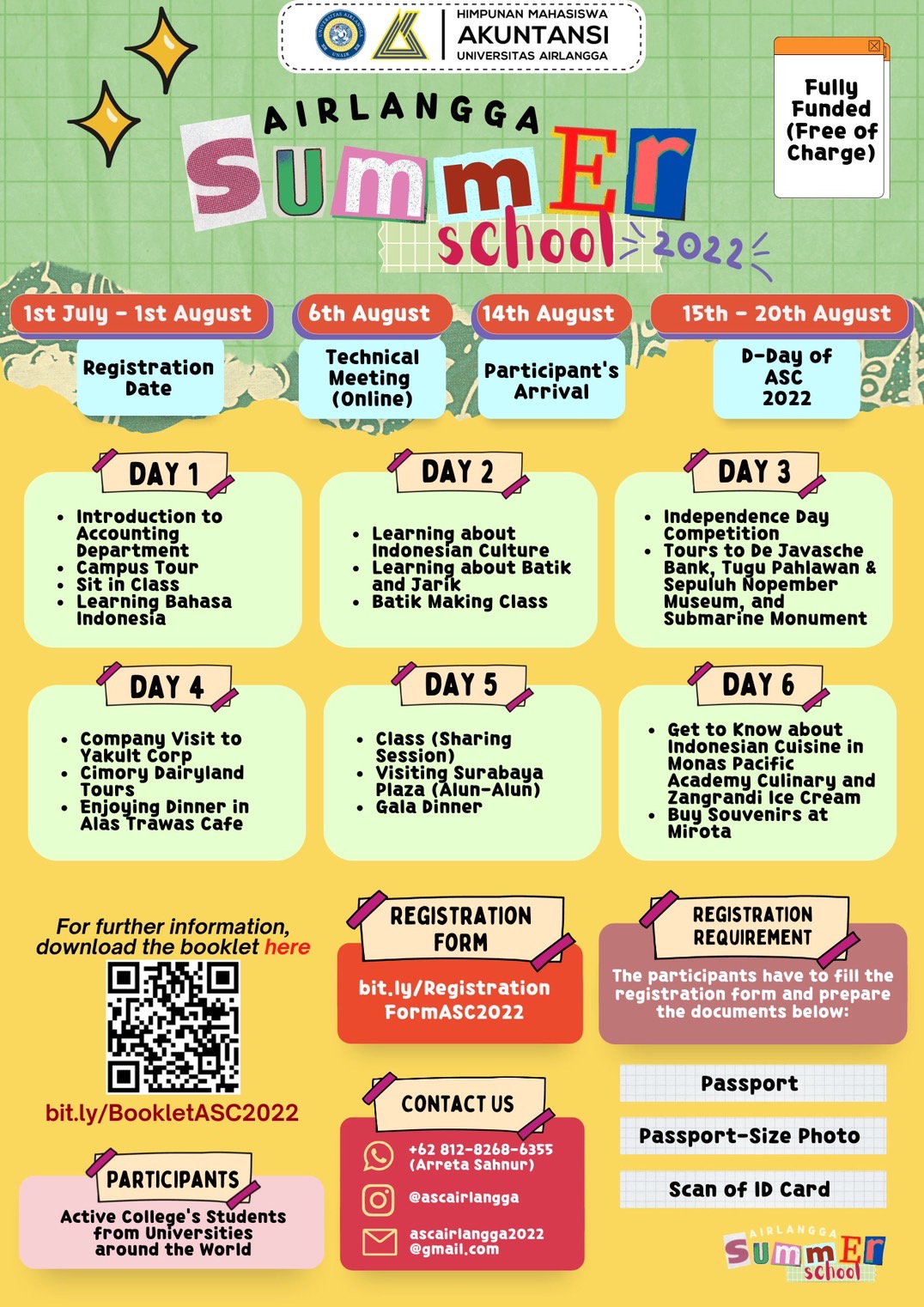 Should you need further information, please do not hesitate to contact Universitas Airlangga on:
WhatsApp: +6281282686355 (Arreta Sahnur)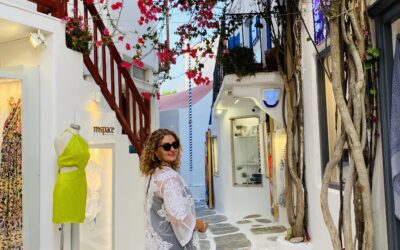 It is a new story time! This time Jesica will tell us about her Erasmus+ experience in Athens!   Hey! Please introduce yourself and tell us about your hobbies! 🙂 Hello everyone! My name is Jesica, I am 24 years old and I am from Poland. I studied sociology at the...