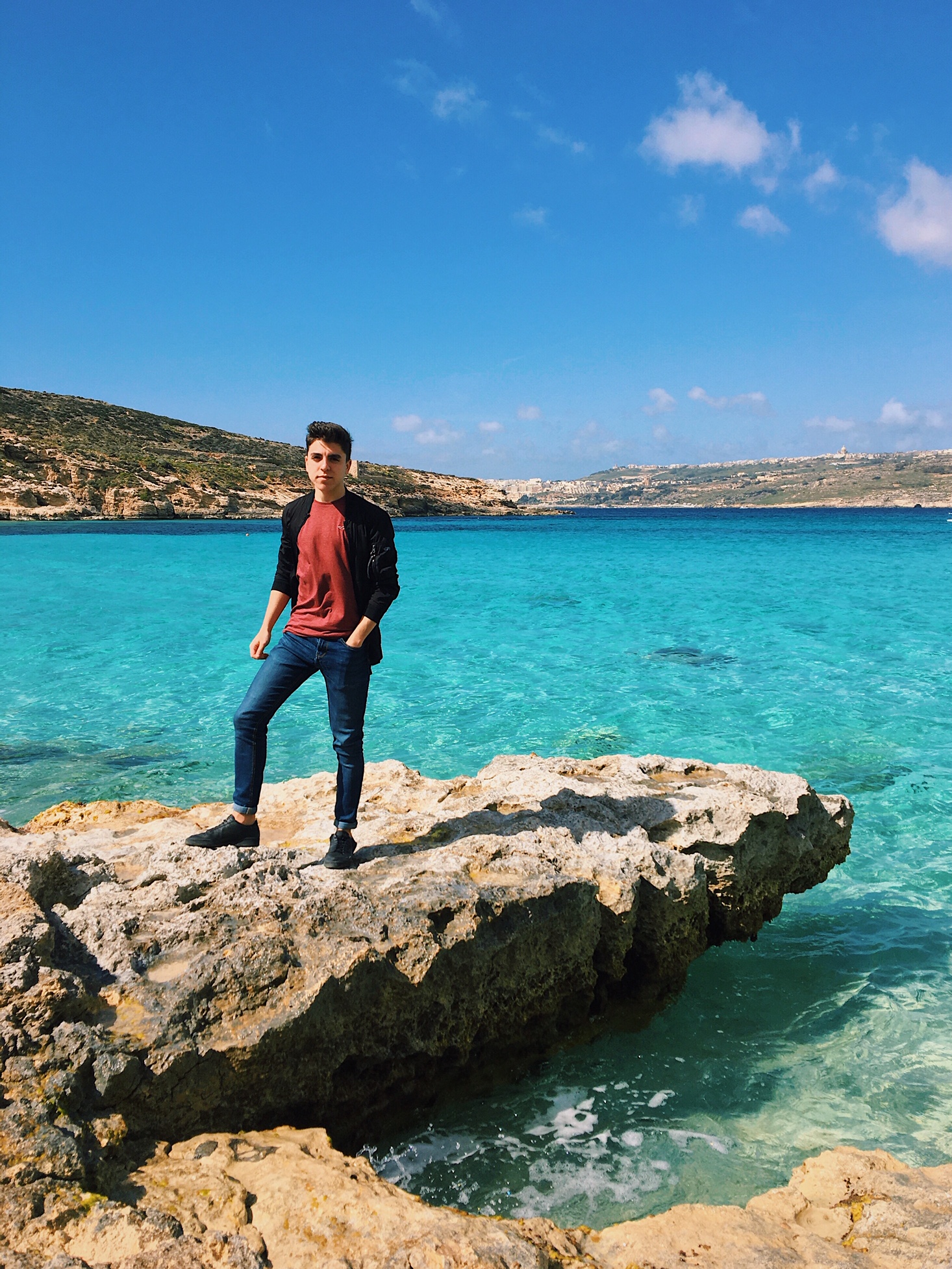 My Erasmus Adventures
Let's have a trip to Malta with Sergio!
Our next guest is Sergio from the north of Spain – Coruña. He decided to spend a year of his Erasmus in Opole. He is 22 years old and he studies Business Administration.
As he said: ,,Erasmus is such an unforgettable experience. If you have a chance to do it, don't even think twice about it, just do it! You will have a chance to get to know a lot of interesting people from different countries." When asked what he thinks about Erasmus in Opole and why he decided to come there, he answered: "I chose University of Opole, because Poland was a country, where I wanted to be and the situation of the city seemed to be very convenient for me to be able to travel around Europe. Opole is a really good city to go on Erasmus. It is quite small so you can get almost everywhere walking. There are also enough activities for Erasmus people.''
During his stay in Opole he decided to go on a trip to the beautiful island Malta! Let's see how Sergio spent his time there with his friends:)
Hello Sergio! Thank you for taking your time to answer some questions 🙂 First of all I would like to ask you about transport. As we know Malta is a small island on the Mediterranean Sea, between Italy and Africa. Was is difficult to get there? Could you tell us something about the tickets?
Hi! Yes, as you said Malta is an island, so there's no other option to get there from Poland than getting there by plane. We had a three hours long flight from Wrocław to Malta and the tickets were actually very cheap. They cost in total was around 40€ .
What kind of accommodation did you have?
I stayed there with friends. We decided to stay in a three star hotel due to its very cheap prices.
What is your oppinion about sightseeing on the island of Malta? Which are the best places you've visited?
In Malta I would definietely recommend to visit the islands of Gozo and Comino, but on the main island there are also many interesting places such as Valetta – the capital of Malta and Popeye Village.
Is Malta an expensive country?
I wouldn't say that Malta is expensive at all. It has similar prices to the south of Italy.
When have you been there? What was the weather like?
We went there in the middle of February and the weather at this time was actually really good – quite sunny, but a little bit windy.
Have you visited any places from off bitten path?
I haven't been in any place that is not for tourists, but what I would recommend is trying the food typical for the Island at local restaurants.
What is in your opinion the must-drink alcohol?
Cisk is a beer which is definitely a must-try. It is the typical beer from Malta and it tastes surprisingly good!
What do you like most about this place?
The weather was definitely very good for the time of the year, but I also really liked the architecture of the country which is very interesting.
What you should not do in Malta?
One mistake you shouldn't make is relying on the public transport. In Malta it doesn't work properly – huge delays and confusing routs.
Do you recommend to visit this place? Why?
I really recommend to visit Malta. It is a wonderful country that has a lot to offer for everyone. Do not miss the chance if you have it!
Do you want to share your story? Contact us on erasmus@uni.opole.pl or hello@uni.opole.pl 🙂