Erasmus+ Office
closed on 9-10 September
On  September 9-10 (Thursday and Friday) Erasmus+ Office
(and the whole Office for Research and Project Management) will be closed. 
The Team will take part in the training Project management methodology, creation and communication in project teams, principles of creating an effect-oriented team, adaptive change management implemented as part of the project "Inclusion of the Opole Medical School in Opole to the University of Opole" under the Knowledge Education Development Operational Program.
Sorry for the inconvenience. We're coming back on Monday, Sept 13.
W dniach 9-10 września Erasmus+ (jak i całe Biuro Nauki i Obsługi Projektów) będzie zamknięte.
W tych dniach pracownicy Biura przebywać będą na szkoleniu pt. Metodyka zarządzania projektami, tworzenie i komunikacja w zespołach projektowych, zasady tworzenia zespołu zorientowanego na efekty, adaptacyjne zarządzanie zmianą realizowanym w ramach projektu "Włączenie Państwowej Medycznej Wyższej Szkoły Zawodowej w Opolu do Uniwersytetu Opolskiego" w ramach Programu Operacyjnego Wiedza Edukacja Rozwój.
Przepraszamy za niedogodności. Zapraszamy w poniedziałek, 13 września.
Date: 6th of September 2021 Dear Candidates, Please be informed that the Extension letter was sent to you via IRK system. If you are a candidate who didn't request the Extension letter, please ignore the message.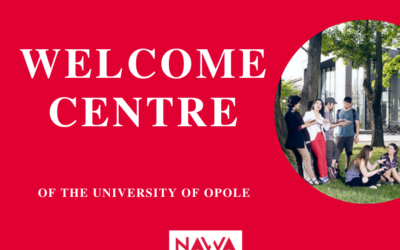 Dear Students! We are happy to invite you to the Welcome Centre of the University of Opole, where you can get information and assistance regarding your studies and stay in Poland. The Welcome Centre is operating as a part of the International Students Office. Our...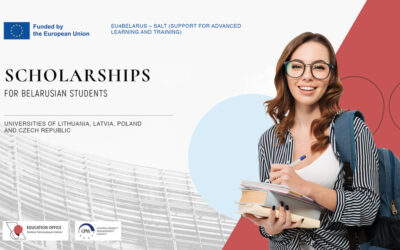 Unia Europejska w ramach programu "EU4Belarus: Solidarność z mieszkańcami Białorusi" ogłasza konkurs na stypendia EU4Belarus – SALT (Support for Advanced Learning and Training) dla białoruskich studentów, którzy już studiują na uniwersytetach Litwy, Łotwy, Czech...