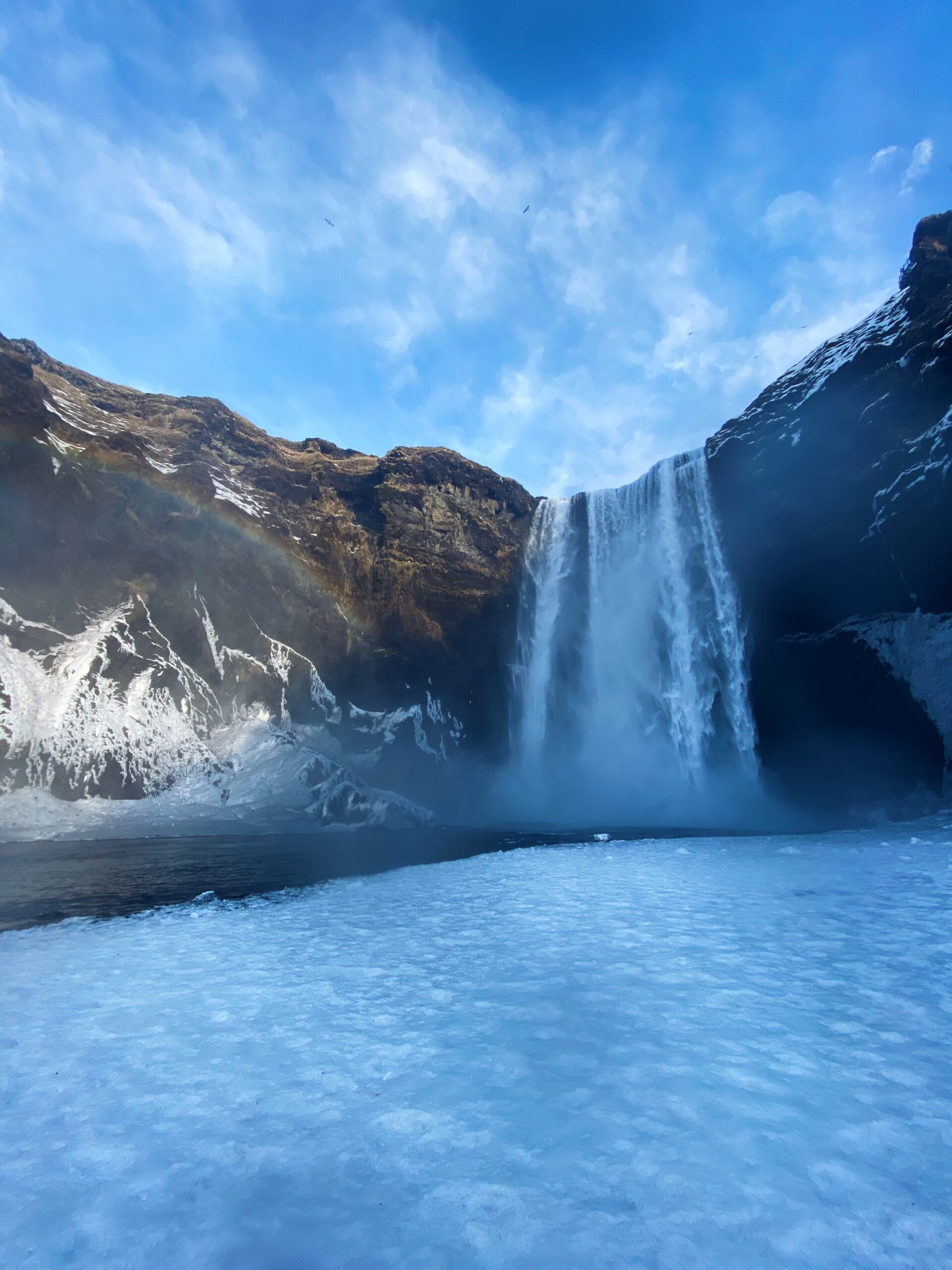 My Erasmus Adventures
An amazing trip to Iceland!
Today, Carla from Spain would like to tell us about her trip to Iceland!
Carla is from Galicia, which is in the north of Spain. She has been studying Labor Relations and Human Resources. Carla spent in Poland six months. She said "Erasmus was an amazing experience and I recommend it to everyone if you only have a chance! It's an opportunity to meet new people, see new places and also to get to know how what is it like to live in a different country. I chose Poland because it is one of the best places to travel around Europe." When asked what she thinks about Opole she said that Opole is an amazing city to go on Erasmus because it is small so you can meet a lot of people and there are a lot of things to do as well.
Let's read about her trip to Iceland!
Hi Carla! As we know, Iceland is quite far from Poland. Could you tell me how did you get there?
Together with my two friends we went there by plane. The flight was from Gdańsk to Reykavik and the return flight was from Reykavik to Wrocław. The duration of one way flight was approximately three and a half hour.
What about the tickets: were they expensive?
Plane tickets that we bought were relatively cheap. Flight from Gdańsk to Reykavik cost 42 Euro and the return flight 59 Euro.
What type of accommodation did you have?
We decided to spend every day (we spent there 6 days) in a different hostel (in a different area), which was close to attractions that we wanted to see on the particular day. We usually chose hostels with a private room and shared bathroom and kitchen. Here you can have a look on some of hostels that we booked – maybe you'll find an inspiration and the information will be helpful while planning your own journey:
http://www.booking.com/Share-Zz4ADX
http://www.booking.com/Share-jK8iIV
http://www.booking.com/Share-mLBpLA
http://www.booking.com/Share-Pdf5ZS
Could you tell me what kind of attractions have you seen there? What made the biggest impression on you?
The places that made the biggest impression on us were the Geysir (hot spring that emits a column of hot water and steam into the air), the Gullfoss Waterfall, Skogafoss Waterfall, the abandoned plane, Svartifoss Waterfall, both the glacier and the glacial lake, but also the beach of Diamonds, which is a place where the remains of the Glacier are accumulated. All those places are in the south of Iceland, which is an area known as the golden circle. This place includes more places, but here I mentioned those that in my opinion are the most impressive.
Additionally we traveled to the north of the island, where we have seen the Hvevir, Godafoss and Hvitserkur rock. We wanted to see some more places, but at that time of the year on some roads there was a lot of ice, so they were closed and we could not go there.
We visited also the thermal waters, which are located next to Hvevir. The entrance cost approximately 30 euros. It may seem like it's a lot, but this one is one of the cheapest in Iceland. The best known place with a lot of tourists is the Blue Lagoon, but to enter you have to pay around 75 euros. In my opinion, it is very worth to see it, because you can enter also the bar (where you can see the lake) without paying, but there are options, which are much more peaceful and cheaper than Blue Lagoon.
How did you travel around Iceland? 
To travel we decided to rent a car. It depends on the season, but you can take a normal car or a 4×4, although this is always the best option and during winter it is essential. It is also important to have a comprehensive insurance.
What was the weather like during your journey around Iceland?
We have been there in February and the temperature at that time was below 0°, which was bearable for us, only when it was windy it was a little bit worse. To be honest, we were very lucky with the weather, because we experienced only one blizzard in the north. In the south we had a great weather, so we were able to see the landscapes both snowy and not because the sun already melted the snow. 
What do you like the most about this place?
The landscapes are spectacular and it is something that cannot be seen anywhere else. We were also fortunate enough to be able to see the Northern Lights on our second night.
Would you say that it is an expensive country?
Yes, it is an expensive trip because there are many things to include to your expenses. First of all, it is essential to rent a car to see attractions on the island. The accommodation is not very expensive but the prices differ according to the area of the island. But without a doubt the most expensive is food (ex: half a dozen eggs cost 6 Euro). What we did (and it seems to us like the best option to save) was to check in a suitcase with food for every day, to minimize going to the supermarket as much as possible. It goes without saying that the restaurants are expensive.
Would you recommend to others to visit this place?
Definitely yes! It was a very unique trip for us. You can see there things that you will not be able to see in any other place. Moreover, renting a car is an additional expense but this makes the trip more special and adventurous.
 Do you want to share your story? Contact us on erasmus@uni.opole.pl or hello@uni.opole.pl 🙂