Webinar "Polar adventure"
Dear Students!
As part of the "Ready, Study, Go! Poland" campaign, the Polish National Agency for Academic Exchange organizes a series of webinars for students under the slogan: 'Ready, Study, Go! Poland for students in Poland!'.
Take part in the fourth webinar – "Polar adventure", meet Dagmara Bożek, polar explorer, a book writer (Dom pod biegunem. Gorączka (ant)arktyczna, Ryszard Czajkowski. Podróżnik od zawsze.), translator, founder of the project Polarniczki (https://polarniczki.pl/autorka-projektu/) and discover stories you haven't heard before:   
How does the life look like at the Polar Station?​
How does it feel to be isolated for months?
April 14th 2020 at 4.30 pm
The webinar is free of charge!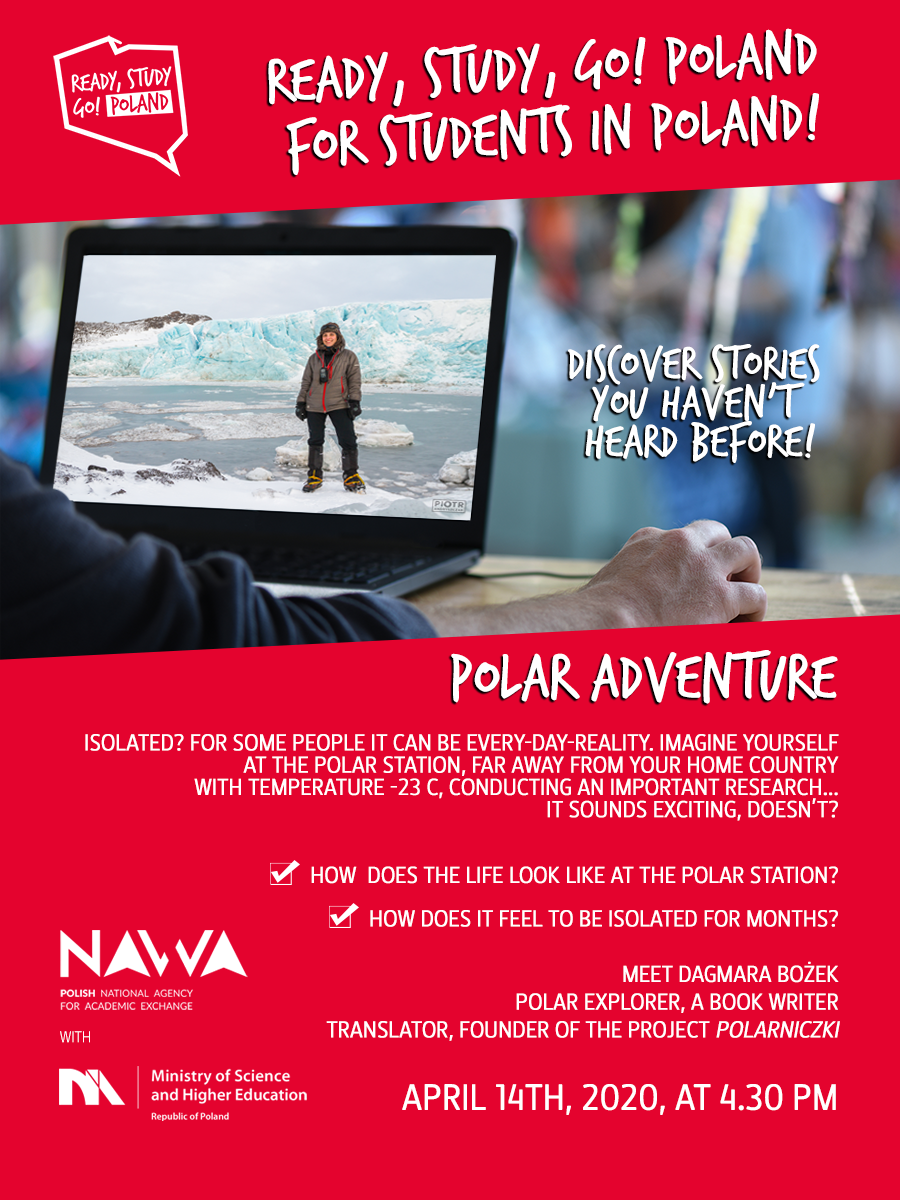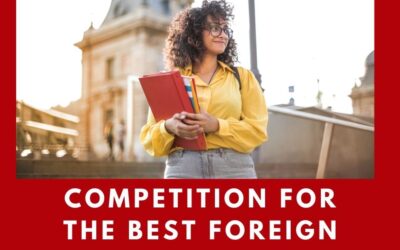 We are pleased to share with you the information from Fundacja Edukacyjna Perspektywy (Educational Foundation Perspectives) which is looking for the best foreign student in Poland: Until 20.01.2021. you can send the names of candidates for the INTERSTUDENT which is...