We realize that due-to the COVID-19 pandemic, getting a doctor's appointment can be problematic. If you need medical help, below you can find information that will help you arrange an online doctor's appointment.
As a foreigner in Poland you should be insured.
You may have bought a private health insurance in one of the insurance companies in your country or in Poland (like PZU). Contact your insurance company and check if they have an opportunity to arrange a free appointment at one of the medical centers in Opole.
EHIC holders and persons insured by NFZ (National Health Fund of Poland) can make an appointment in almost any medical center in Opole. 
 As our medical center "Centrum" in Spójnik is closed, you can contact the other "Centrum" branch on Kościuszki 10. Write an email to  poz@zozcentrum.pl: define your health problem, provide your home address and address in Opole, define language of the consultation, attach a scan of your EHIC or a confirmation from NFZ.  
 The clinic will help you arrange a free online appointment.
 If none of the above solutions applies to you, you can arrange a private online appointment in one of the medical centers in Opole. 
 Do you need assistance with it? Contact us: hello@uni.opole.pl (regular students) or erasmus@uni.opole.pl (exchange students).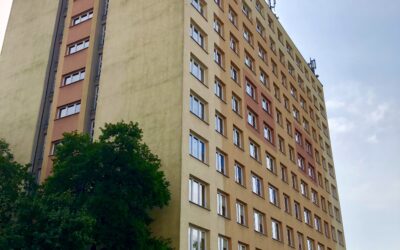 Due to safety reasons we kindly ask you to visit the Erasmus+ Office individually (not in groups).  Visits will be possible by prior arrangement erasmus@uni.opole.pl +48 77 452 7353 Z uwagi na względy bezpieczeństwa bardzo prosimy o odwiedzanie Biura Erasmus+...