Free online psychological support
Have you been quarantined? You can't deal with stress and anxiety?
You can use free online psychological support.
If you are interested, please contact our psychotherapist (SMS: +48 883 605 502) to determine the date and time of the conversation.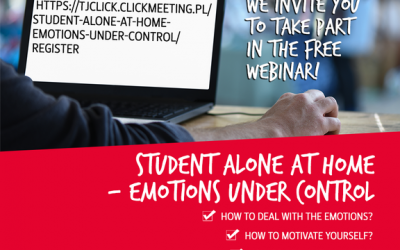 Dear Students! As part of the "Ready, Study, Go! Poland" campaign, the Polish National Agency for Academic Exchange organizes a series of webinars for students under the slogan: 'Ready, Study, Go! Poland for students in Poland!'. This Friday (April 3rd, 2020) at 3.00...