We invite you all to Contemporary Art Gallery (pl. Teatralny 12).
A new exhibition "Fale" by Paulina Ptaszynska starts on 17 Jan.   
Paulina Ptaszyńska is a lecturer at the Faculty of Art. She is also a PhD student at the Academy of Fine Arts and Design in Wrocław and "Fale" is her dissertation exhibition.
The Gallery prepared a special guided tour in English on 28th Jan at 5pm.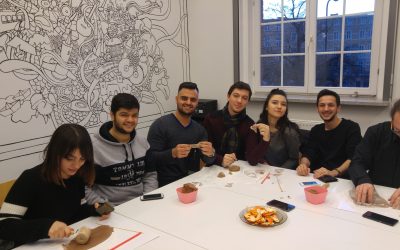 The programme is co-financed by the European Social Fund in the framework of  Knowledge Education Development Operational Programme, non-competition project Increasing competencies of academic staff and institutions' potential to receive people from abroad – Welcome...