Next Monday, the 2nd of December, at 8:30 a.m., a registration for the summer semester variable course will open. As usual, we advise you to go to USOSweb and look through the courses in advance, because you will have to fish them out from the list where English and Polish courses are mixed up. Please, remember, that you can choose from all the courses except for those taught at your department. Traditionally, the most popular courses will be grabbed up in no time. But you will have more than one opportunity to deregister and select another course, if you change your mind or see that the group you have chosen is not numerous enough and most probably will not be open – the registration will be held in two stages:
2–4 December 2019

16–18 December 2019
According to the regulations, you have a possibility to sign up for the variable course before the beginning of the semester. If you don't manage to do that during the first two stages, consult your programme coordinator. You can change the course or resign from one during the semester only with the written consent of the respective dean as agreed with the departmental ECTS coordinator.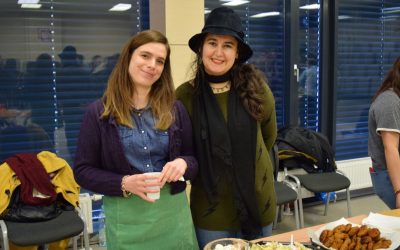 The programme is co-financed by the European Social Fund in the framework of  Knowledge Education Development Operational Programme, non-competition project Increasing competencies of academic staff and institutions' potential to receive people from abroad – Welcome...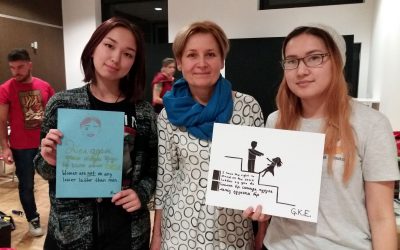 Dear Students! We want to thank you for participation in the campaign 16 Days against gender-based violence.  We've got some pictures with our foreign students, who actively participated in the events . More News
Christmas Eve is one of the special and particularly important traditions of this holiday season, which has been proven by many initiatives to make the atmosphere even more festive and joyful. One of them is Christmas without borders event organized under the...