"How does it feel?" the first workshop for international students
First workshops for international students are behind us – we have been talking about stereotypes, prejudices and discrimination, also in academic context. It's been a good opportunity to share experiences coming from different cultures and point s of view and learn more about our international students' needs. Thank you all of you who came – it's been great to meet and discuss with you!
The 4th Summer University in Opole The 4th Summer University has come to an end. This year, the University of Opole hosted more than 70 students and teachers from China, Taiwan and Kazakhstan who have spent 3 weeks acquiring new knowledge within three concentrations:...
Szanowni Państwo,  Z dniem 5 września ogłaszamy rekrutację dla pracowników UO zainteresowanych odbyciem mobilności w celu prowadzenia zajęć dydaktycznych (STA) bądź w celu odbycia szkolenia (STT).  Wymagane dokumenty należy złożyć  do 23 września 2019 r. w biurze...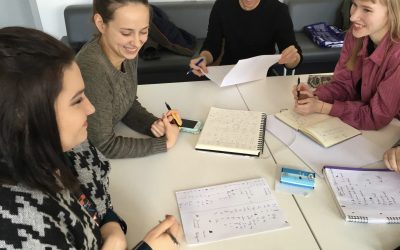 Cambridge Exams Do you want to test your English language skills and get an internationally recognized certificate? Registration for Cambridge English Qualifications (FCE, CAE, CPE, BEC) is now on. Check details on http://exams.wfil.uni.opole.pl. More News