The Erasmus+ Office invites you all to the meeting dedicated to internships abroad under the Erasmus+ Programme.
During the meeting you will have a chance to find out:
How to apply for the mobility?
How to find a suitable place for a traineeship?
How much financial support you will receive?
How to do the Erasmus+ traineeship as an obligatory traineeship during the programme of your studies?
How long can the traineeship last?
What documents will be needed?
Join us at one of the meetings and learn more about the programme!
TUESDAY (14.05.2019), at 1:00 P.M., Aula Błękitna (Collegium Maius) 
WEDNESDAY(15.05.2019), at 12:00 A.M., Sala Widowiskowa (SCK)
In case of any questions don't hesitate to contact the Erasmus+ office. 
Click here to find the contact data.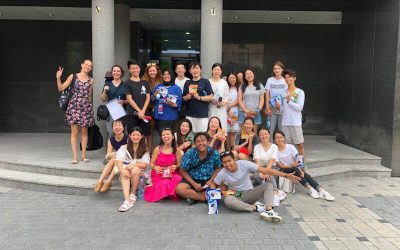 Dear Students, This year, from 12 July to 12 August, the University of Opole is hosting about 70 students from Taiwan, China, and Kazakhstan -  participants of the Summer University 2019 programme. We are very excited and concerned at the same time, as we have...