The Erasmus+ Office invites you all to the meeting dedicated to internships abroad under the Erasmus+ Programme.
During the meeting you will have a chance to find out:
How to apply for the mobility?
How to find a suitable place for a traineeship?
How much financial support you will receive?
How to do the Erasmus+ traineeship as an obligatory traineeship during the programme of your studies?
How long can the traineeship last?
What documents will be needed?
Join us at one of the meetings and learn more about the programme!
TUESDAY (14.05.2019), at 1:00 P.M., Aula Błękitna (Collegium Maius) 
WEDNESDAY(15.05.2019), at 12:00 A.M., Sala Widowiskowa (SCK)
In case of any questions don't hesitate to contact the Erasmus+ office. 
Click here to find the contact data.
The 4th Summer University in Opole The 4th Summer University has come to an end. This year, the University of Opole hosted more than 70 students and teachers from China, Taiwan and Kazakhstan who have spent 3 weeks acquiring new knowledge within three concentrations:...
Szanowni Państwo,  Z dniem 5 września ogłaszamy rekrutację dla pracowników UO zainteresowanych odbyciem mobilności w celu prowadzenia zajęć dydaktycznych (STA) bądź w celu odbycia szkolenia (STT).  Wymagane dokumenty należy złożyć  do 23 września 2019 r. w biurze...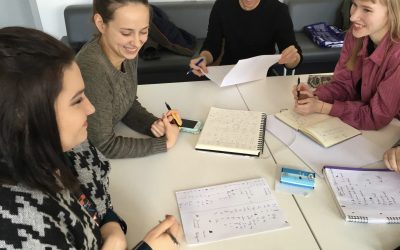 Cambridge Exams Do you want to test your English language skills and get an internationally recognized certificate? Registration for Cambridge English Qualifications (FCE, CAE, CPE, BEC) is now on. Check details on http://exams.wfil.uni.opole.pl. More News