On the occasion of the 25th anniversary of the Univeristy of Opole, thanks to our colleagues from the Academic Career Centre, our students have an opportunity to yet again buy the Univeristy Hoodies.
The new hoodies are a result of the cooperation of the Academic Career Centre and the Univeristy's Faculty of Art, where the project was designed.
The hoodies are available at the
"Biały Kruk" Gallery
1 Koraszewskiego Str.
45-007 Opole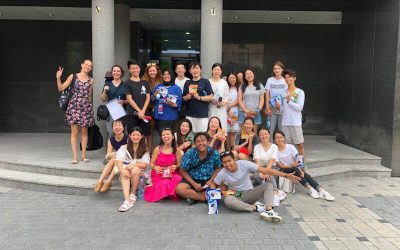 Dear Students, This year, from 12 July to 12 August, the University of Opole is hosting about 70 students from Taiwan, China, and Kazakhstan -  participants of the Summer University 2019 programme. We are very excited and concerned at the same time, as we have...