Students from the Philippines will join our university community in October
The Philippines is becoming another direction in the development of the international contacts of the UO in Southeast Asia.
On January 14, 2019, Professor Janusz Słodczyk, Vice-Rector for Science and Finance, received representatives of the educational agency Apicius, headed by Ms. Lorena B. Smigielska, a naturalized Polish citizen of the Filipino origin.
The talks concerned the recruitment of students from the Philippines to study at the University of Opole and their outcome is to be the first candidates from that archipelagic country studying at our university this October.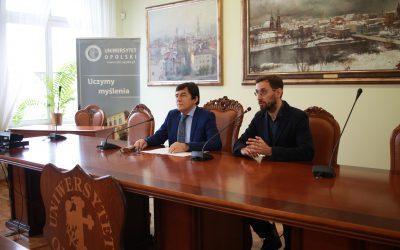 International Conference - Central European International Week at UO This year, for the second time, our University will host the Central European International Week.  For one week, our colleagues from partner universities will join the UO professors and...