With the Erasmus+ in the USA
The representatives of Opole University took part in the visit at Kansas State University (September 11th-15th 2018, Manhattan, Kansas) within the Erasmus+ programme. The visit has been the result of long-time cooperation initiated by dr Marzanna Pogorzelska (Institute of English). The mobility period was filled with lectures and intercultural workshops as well as meetings with the authorities, lecturers and students of the American university. During the visit prof. Izabella Pisarek signed the Memorandum of Understanding that opens new opportunities for the cooperation both in the area already covered (education and teacher training) and in new disciplines related to agriculture.
High level of education, vibrant campus life, experiences in active equal treatment policy-making in culturally diverse environment are undoubted advantages of the American university that can be inspirational for us. Concrete good practices worth introduction in Opole concern increasing the course offer so that it comprises various practical classes both for Opole University students and a wider social environment as well as methods (specific forms of debates and discussions) aimed at diagnosing problems and improvement of information flow within the units of our university.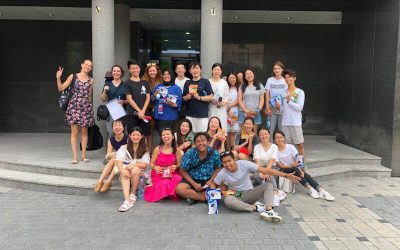 Dear Students, This year, from 12 July to 12 August, the University of Opole is hosting about 70 students from Taiwan, China, and Kazakhstan -  participants of the Summer University 2019 programme. We are very excited and concerned at the same time, as we have...