Do you have plans for the last month of the summer vacations? If not you might find this offer interesting…
Europe-Mobile is looking for a new team!
Europe-Mobile is a project for 20 students from  various countries of the EU, who  after a week-long  introductory semniar (4-11 September 2018), will travel around by bus ( the "Europemobil") – visiting schools, where they will encounter pupils, run workshops and seminars for them, play simulation games, connected to certain European issues.
This year, Europe-Mobile takes places from September 04 to September 29, in Brandenburg (around Berlin, Germany).
The project is designed for students of European Studies, Political, Social or Cultural Sciences as well as Economics and other relevant disciplines from all EU countries.
Application deadline is June 17, 2018.
All participation costs will be
covered, including accommodation, meals and transport in Germany. Travel costs to and from the project are going to be refunded up to a limit of 150€.
For more information on Europe-Mobile please visit the website: www.europamobil-online.eu or have a look at the call for applications.
Facebook: www.facebook.com/europamobil.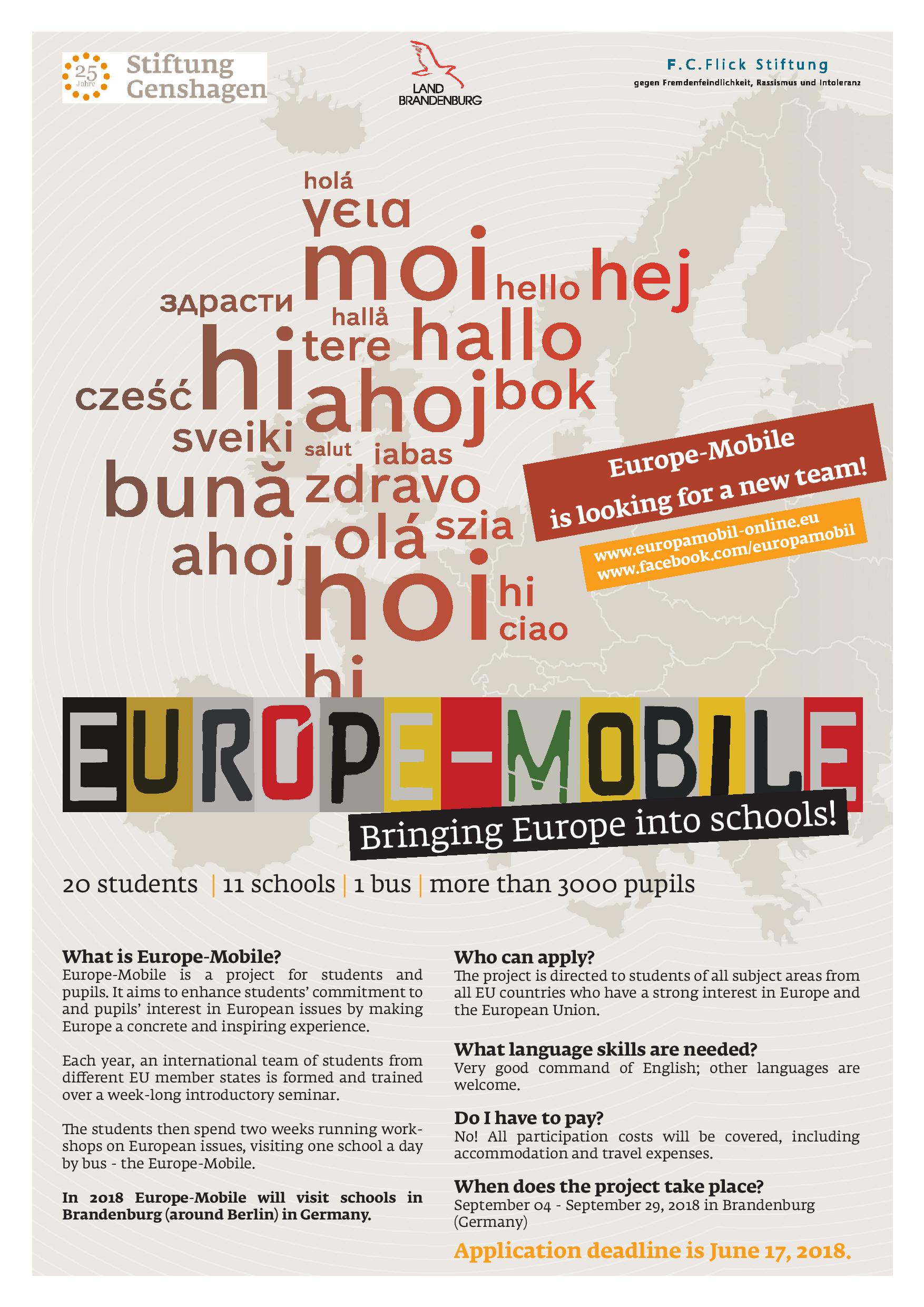 For further information on the project or in case of any questions that may arise, feel free to contact the coordinators of Europe-Mobile:
PROJECT MANAGER
Charlotte Müller
Europäischer Dialog – Europa politisch denken
Location
Stiftung Genshagen
Am Schloss 1
14974 Genshagen