May is the month of Student Festivals in Poland. 7 days of concerts, and other interesting events begin on 21 May. See below what kind of attractions await us next week.
Monday (21.05, Opole Technical University)
We begin the festival at 3 pm with the "Explosion of Colours" – an event based on the Holi Day.
Tuesday (22.05, Opole Technical University)
On Tuesday you can enjoy concerts of Fiesta, CamaSutra, DEJW, and Mig.
Wednesday (23.05, Opole Technical University)
On Wednesday we invite you to the march of all students called Żakinada. Join us next to the Pryzma Dormitory Building (Mikołajczyka 14) at 12 p.m. The route of the march will go through the UO campus, and end in the Market Square with the concert of Cała Góra Barwinków. Don't forget to put on a costume!
In the evening, at the campus of Opole Technical University, there will be concerts of Four Seasons, 47 Horses, Pajujo, HAPPYSAD, and COMA.
Tuesday (24.05, University of Opole Campus)
On the fourth day of the Festival we begin concerts at our Campus.
Artists for this day: Muzyczny Dandys Paryskich Bulwarów, EastWest Rockers, Jarecki & BIG BAND UO, and GRUBSON
Friday (26.05, University of Opole Campus)
On Friday there will be 5 more concerts, you can enjoy the music of: FMxD, TEDE, Sobota, donGURALesko, KęKę Radom
These are not all events planned for Piastonalia. All concerts are free of charge, but remember to take your student ID with you! You may be asked to show it at the entrance to the events.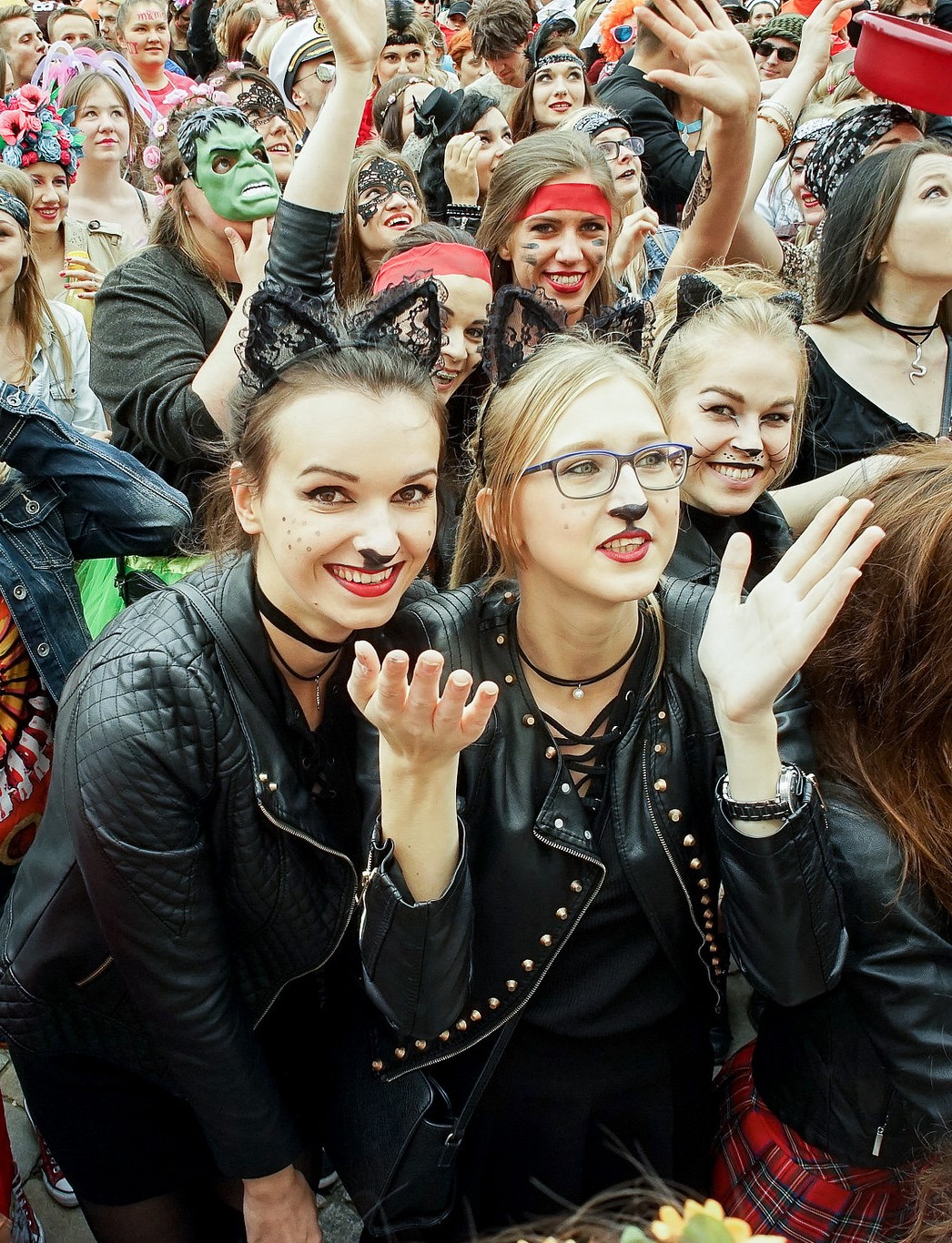 Rector's hours
On the occasion of the celebration of the Piastonalia, professor Izabella Pisarek, Vice-Rector for Academic and Student Affairs has announced Rector's hours on  May 23 from 11.00 am, and May 24 and 25 free of classes.