Nina Adelajda Olczak
OPUS MINOR
We are excited to invite you to the new exhibiotion at Gallery M (ul. Powstańców Śląskich 19) in Opole. The artist Nina Adlejada Olczak will present her works at the show titled
Opus Minor
. Nina Adelajda Olczak (*1980, Świecie, Poland) is a performance and new media artist, revolutionary, yogi based in Denmark.
Nina Adelajda Olczak
Opus Minor
April 12th, 2023, 6 p.m.
Galeria M, ul. Powstańców Śląskich 19, Opole
Opus Minor
is an exhibition that explores the concept of repairing and preserving unstable states through artworks made of waste, perishable, and organic materials. The title, which means a smaller or less valuable work, refers to the perceived feminine nature of repairing and nurturing, which is crucial in creating the philosopher's stone – the secret of eternal life.
The artworks in the exhibition consist of sculptures, installations, and paintings made of materials, such as sea glass, pieces of porcelain, leaves, and seagrass preserved in glycerine. They aim to tell a story about repairing what is broken and preserving states of instability in the face of climate catastrophe and ecocides caused by human activity, especially war. All of the artworks are transient, in the process of decomposing and transitioning into a new state.
Opus Minor is a representation of repairing as an expression of sustainability, fixing what is broken instead of throwing it away, preserving, healing, and giving life. The exhibition's objects and installations are a desperate attempt to revitalize, heal, convalesce, and rebuild in the hope of healing what has been destroyed by destructive human activities.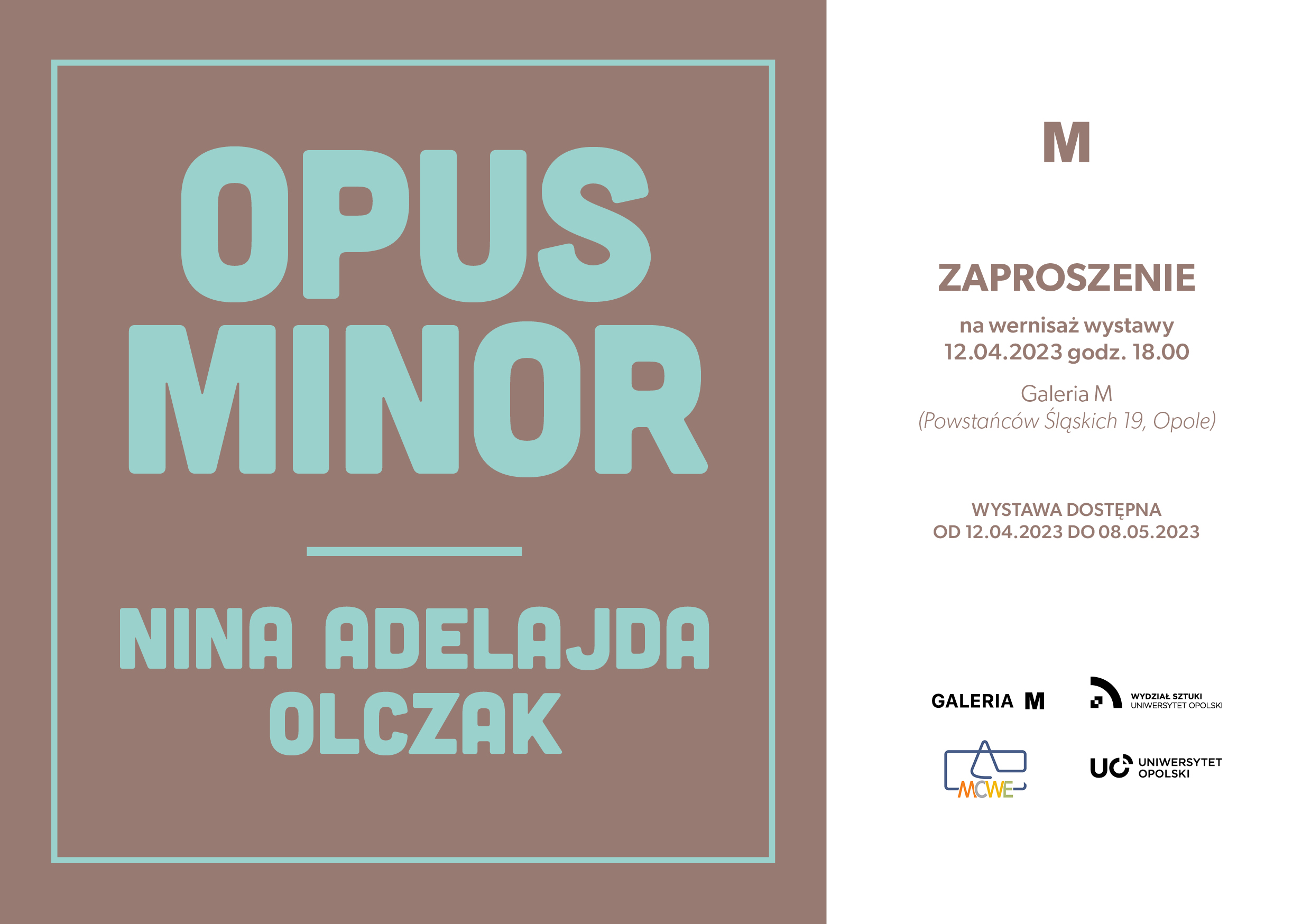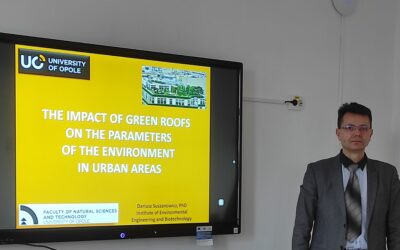 Dr inż. Dariusz Suszanowicz z Instytutu Inżynierii Środowiska i Biotechnologii, Wydział Przyrodniczo-Techniczny UO, w dniach 8 – 12 maja 2023r. realizował mobilność w celu szkolenia oraz prowadzenia zajęć dydaktycznych w Uniwersytecie Technicznym w Cluj Napoce,...