Rector's hours on the University Day 2023
Dear Students!
On 10 March 2023, on the University Day, rector's hours were announced from 10 a.m. to 2 p.m.
The main celebrations of the University Day will be held at 11.00 a.m. in the Auditorium Hall of the University of Opole (Opole, Oleska 48).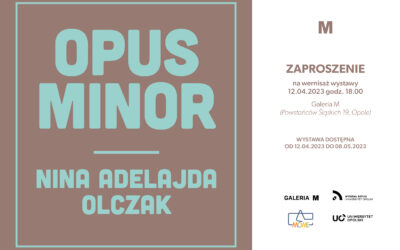 We are excited to invite you to the new exhibiotion at Gallery M (ul. Powstańców Śląskich 19) in Opole. The artist Nina Adlejada Olczak will present her works at the show titled Opus Minor. Nina Adelajda Olczak (*1980, Świecie, Poland) is a performance and new media...