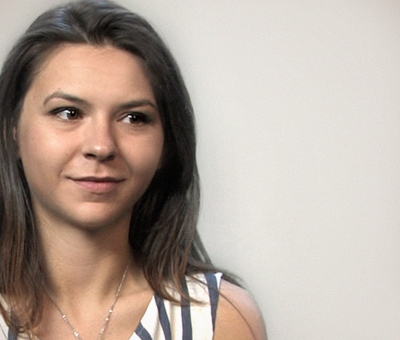 What are you enjoying the most in Opole?
I was suprised when I saw that Opole University has american structure of school, I mean I have never seen before campus in my life! Also the architecture is different from places I've been, so even when Opole is quite small city, it makes the city beautiful. And first time during my study I have a lot of time to spend it with my friends.
Where do you hang out in Opole? What did you do there?
I love the park and city center.
Why did you choose Opole University for Erasmus?
Well, it's very common to bulgarian students, especially when we are studying philology. I got big list with names of cities where I can go. My teacher from Bulgaria was studying in Opole, so she recommended me to go here. Opole was only places where I could go on Erasmus for one year, not only for six months. Opole is really amazing city for me, I like spending time here. What are you interested in? Tell us about your hobbies. Slavic literature.
What are your plans for future, after you graduate?
I hope I will graduate and stay at bulgarian university and I hope I will have opportunity to be a doctorant there and teach at the university.
How do you like the classes at the university?
All are useful is you are good student.
What is your favourite place in Opole?
I think I don't have, but if I have to say I'm shopingmaniac, so I love Karolinka Center.
Makedonka