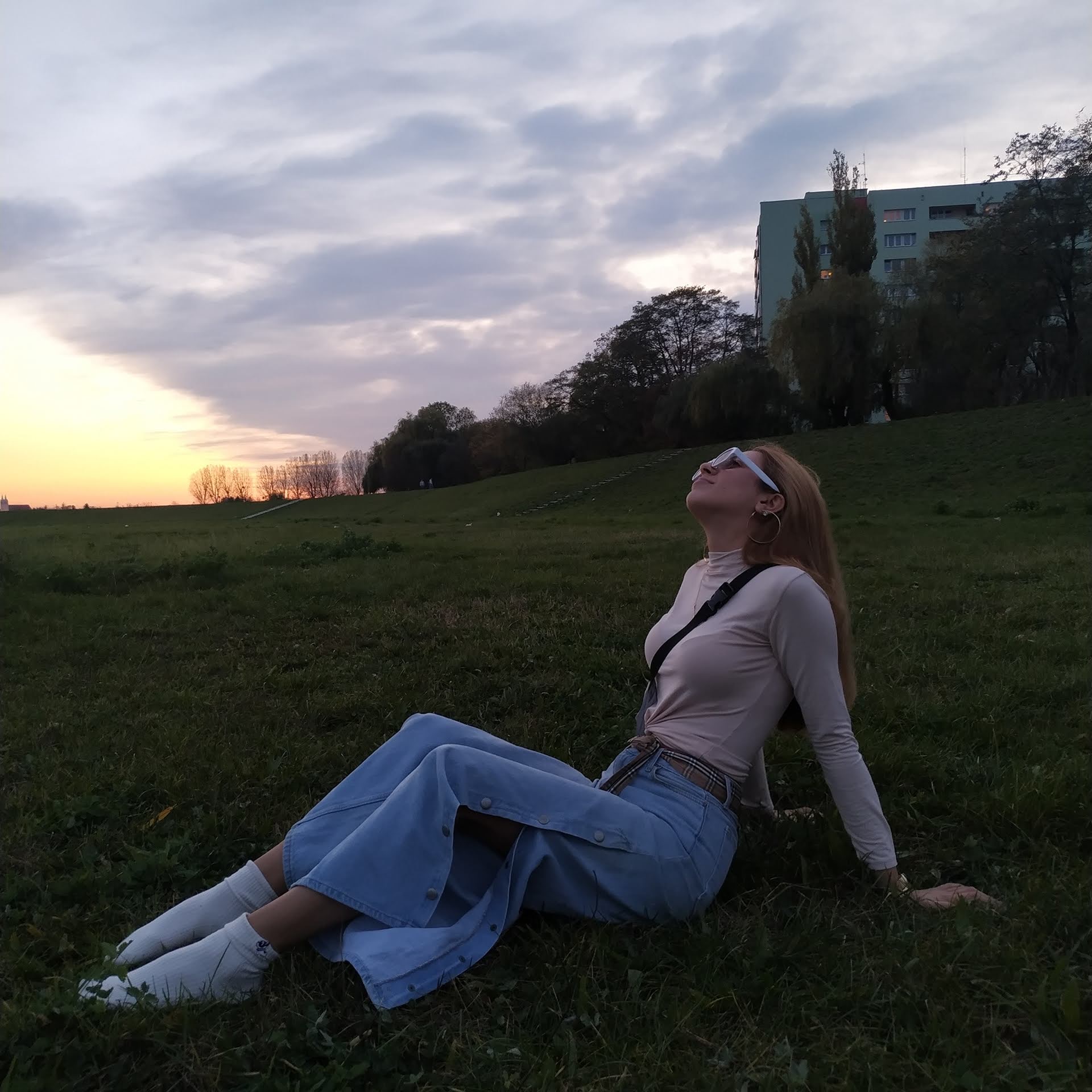 Story of Nikki
Hello! Today our guest is Nikki from Azerbaijan. Nikki was studying at the University of Opole for a year. Today she's goingto tell us about her experience in studying and living in Poland 🙂
Hello Nikki! In the beginning could you introduce yourself to our readers? 🙂
Hello everyone! My name is Nigar (Nee:gyar'), but my friends call me Nikki (because people find it pretty complicated to pronounce my name out loud) and my surname is Amiraslanova. I'm 20 and I am from Baku in Azerbaijan. I am currently studying at Vistula University in Warsaw. I'm an artist, I really like to draw, sew sometimes. I also like to make Linocuts and love traveling as well!
Thank you so much! In the beginning let's talk about your experience in studying abroad. Can you tell me why did you choose Poland as your place to study?
I think I decided to choose Poland, because I've heard a lot of good feedback about this country, flexibility and life quality for students especially.
The most important I felt like I'm pretty familiar with this country and its culture, as I'm from post Soviet country as well. I knew we have some things in common and I wasn't wrong actually (in a good way for sure).
What about the University of Opole? Why did you choose this city?
To be honest, the first reason was that it's a very good located place, prices are wise, because it's really not expensive. One of the most important requirements for me were safety and study level as well as the quality of education.
I would like to ask you now about the classes at the university? Is it hard to pass? Are teachers helpful?
Well, teachers are very helpful and smart , but it doesn't mean that you can pass the course . Classes were really interesting and productive, that's the main thing.
Do you think there are any disadvantages of studying in Opole?
I do not really see any disadvantages, maybe for some people it won't fit, as it's a pretty small city.
In your opinion are there any disadvantages of studying abroad?
I think it depends on a person. Based on my experience, I can tell that I miss my family and our local food.
Is that true when someone wants to come to Poland, this person should know at least a little bit of Polish? Can you agree with this?
Personally, I didn't have many unsuccessful experiences with communicating with people. My group mates were very helpful and nice to me. I have really good friends from Poland. Generally, I felt pretty comfortable, as I learned plenty of words and phrases in Polish, so therefore I was able to explain at least some basics. To be honest, I think it's better to learn basic level of the language in advance, because based on my experience, I can say that Polish people, young and adults as well, they are very nice, but not really into English and most likely they will require of you to explain your needs in their language.
What would you recommend to do in Opole? What can you do here in your free time?
As I am a huge fan of nature, it was kind of heaven to me, because I could go to the forest at any time and it would take me no more than 15 minutes. Also I used to go to the Lake with my friends, where the view is indescribable!
What is for you the must – see in Poland?
Copernicus Science Centre in Warsaw, I was very impressed!
What do you like in general about Opole/Poland?
The coziness and friends 🙂
What is the best restaurant in Opole?
I think everyone loves Manekin like me 🙂 I like the atmosphere and decoration and food for sure.
What Polish food would you recommend to non-Polish people?
I would definitely recommend sernik (a cake), it is my favorite one out of everything! But also pączki and of course I can not ignore my beloved pierogi 🙂
What would you say about the prices in Poland? Is it expensive/ cheap?
Prices in comparison with prices in my country (Azerbaijan) are very affordable, especially while putting them in comparison with other European countries.
Is it hard to find buses/trains/flights from Opole to other places?
It is not easy to go from Azerbaijan right from Opole, even though that's okay. But when I was traveling somewhere in Europe I didn't experience any complexity.
Would you recommend to others to come here (Opole/Poland)?
Yes. Already did 🙂
Thank you so much Nikki for this interview. Wish you all the best at the Vistula University in Warsaw!
Thank you so much 🙂
Do you want to share your story? Contact us on erasmus@uni.opole.pl or hello@uni.opole.pl 🙂