Tomorrow (Friday, Jan 31) is the last day to apply for the Scholarship of the Mayor of the City of Opole!
The Mayor of the City of Opole announced a call for applications for the scholarship aimed at the full-time students of the universities located in Opole.
Application forms (you can find them here) must be filled in in Polish.
Application form and all the required documents have to be submitted to the Opole City Hall (Rynek, room 702 ).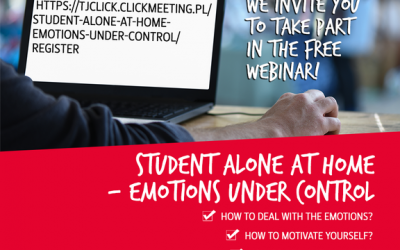 Dear Students! As part of the "Ready, Study, Go! Poland" campaign, the Polish National Agency for Academic Exchange organizes a series of webinars for students under the slogan: 'Ready, Study, Go! Poland for students in Poland!'. This Friday (April 3rd, 2020) at 3.00...