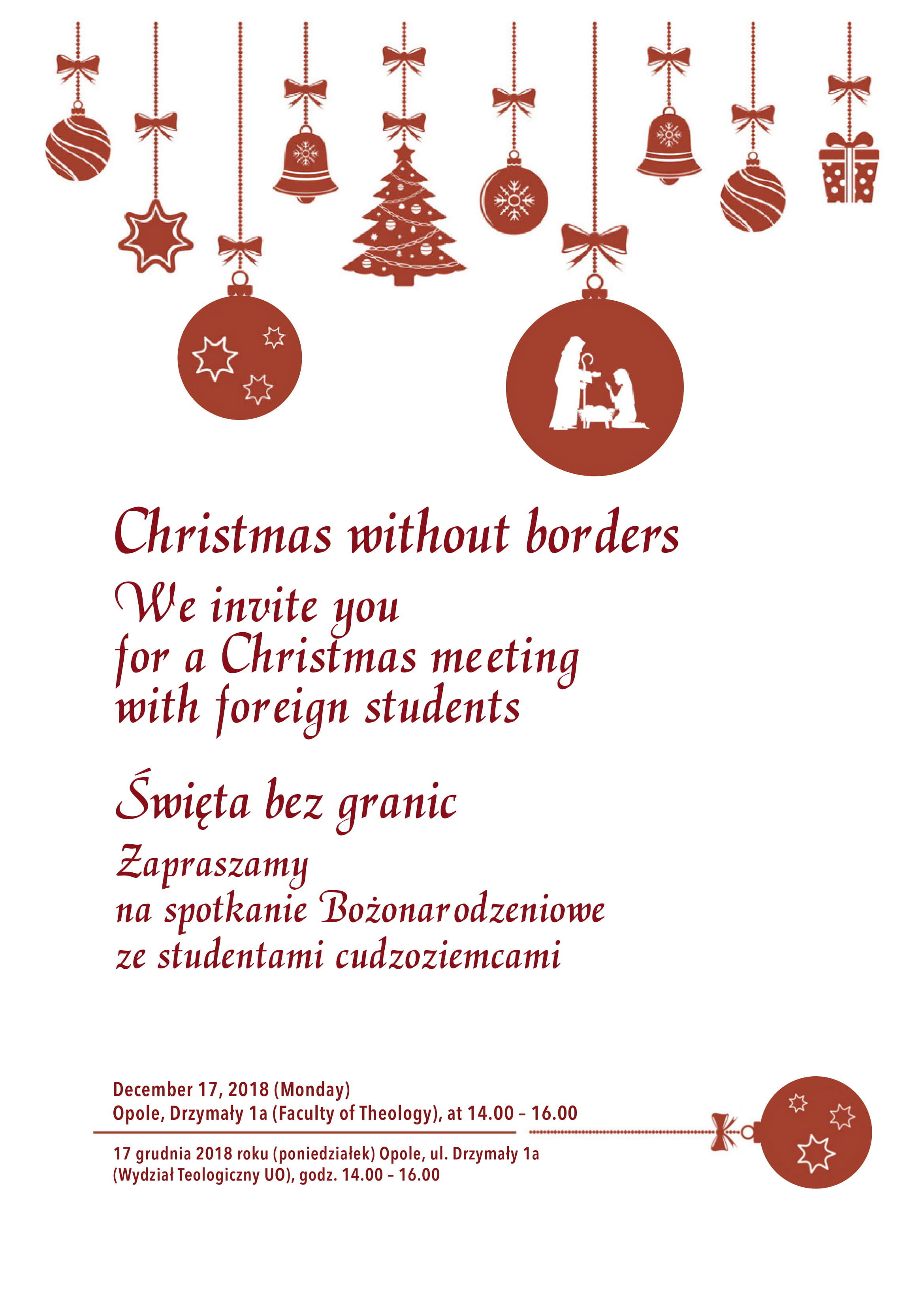 Christmas without borders
international Christmas Meeting
Christmas Eve is one of the special and particularly important traditions of this holiday season, which has been proven by many initiatives to make the atmosphere even more festive and joyful. One of them is Christmas without borders event organized under the patronage of the Bishop of Opole in close cooperation with the Opole Technical University, University of Opole, and the city of Opole. The main idea behind it is to invite all local and foreign students as well the university staff to spend some time together and find out more about the way festivals and holidays are celebrated not only in Poland but in other countries too.  
Our students are warmly welcomed to join the event as active participants. If you are eager to introduce your country's traditions and holidays or reveal your singing, dancing or any other talent, contact Erasmus Office, or Office for International Study Programmes before 3pm on Thursday (Dec13).
The whole performance will take place on Monday (December 17, 2018) between 2 pm and 4 pm at the Faculty of Theology (Opole, Drzymały 1a)
Invitations for the event are available at the Office for International Study Programmes (Niechcic01), Erasmus Office (11a Kopernika sq., room 31), and the Centre of Eastern Partnership (Niechcic dormitory, room 7).
The invitations are necessary to attend the event.
Traditional clothes, specific to your country or region, would be highly appreciated (if you have them) otherwise formal attire is required.
We would love to see you there and spend that special time with you.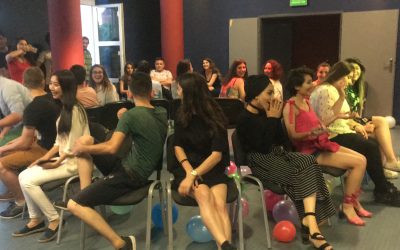 Dear International Students Do you realize that the winter semester is coming to an end?! Yes, it is, but let's not feel sad. It is a nice opportunity to enjoy your final days in Opole and spend some time together and have fun at the Goodbye Party. To make it even...