Christmas Market
WarmLand
Dear Students,
Since, December 1, in the Old Town, next to the town hall, you can visit Christmas Market, where you can find stands with regional food, unique Christmas decorations, and listen to Christmas songs and carols. The Market will be open everyday between 12 pm and 8 pm until December 21. 
Among other attractions there are: Snow park, Ferris wheel, choir performance, workshops, and many others.
For those of you, who like to spend their free time more actively, we have a great place in mind, too! On the Castle Pond, at Barlickiego Street, there is a seasonal ice rink.
The rink will be available every day of the week:
Monday – Thursday, between 9am and 8pm, Friday – Sunday, between 9am – 9pm.
The cost of ticket is 6 PLN.
Renting skates is 2 PLN. 
The ice rink will be open until late February.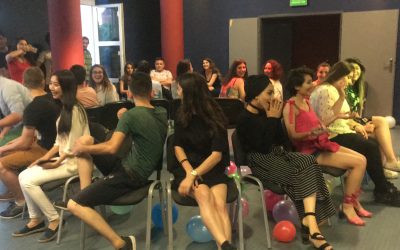 Dear International Students Do you realize that the winter semester is coming to an end?! Yes, it is, but let's not feel sad. It is a nice opportunity to enjoy your final days in Opole and spend some time together and have fun at the Goodbye Party. To make it even...