CONTACT SEMINAR AT UO
A contact seminar under Key Activity 107 of the Erasmus+ programme took place on 23 November 2018 in the Collegium Maius Plafond Hall.
The University of Opole was visited by representatives of partner universities: Fujian Normal University from China, Universitas Muhammadiyah Malang from Indonesia and Pannasastra Univeristy from Cambodia. The meeting was organized by the Office of Research and International Cooperation and hosted by Halina Palmer-Piestrak, Deputy Head for International Cooperation.
The meeting was attended by representatives of international departments and scientific institutions of the above mentioned universities. The University from Cambodia declared that it would send students for Master's studies and shorter stays, so the rules of recognition of education and qualifications were discussed; the Chinese asked for a special English Summer School course for philologists to be offered.
The meeting was attended by the Vice-Rector for Research and Finance, Prof. Janusz Słodczyk, who presented the guests with certificates of participation. He also took part in working meetings concerning the admission of foreign students to the UO.
Living conditions in Opole and cultural adaptation were an important point of the talks. A special guest, Jack Reid, a Fulbright scholarship holder at the UO, spoke about the warm welcome to Opole and openness of the students with whom he is currently working.
Guests from Southeast Asia visited us as part of the Erasmus+ KA107 programme for the Faculty of Economics, Philology and Social Sciences, as well as the International Study Programmes Section.
SEMINARIUM KONTAKTOWE NA UO
W piątek, 23. listopada 2018 r. w sali Plafonowej Uniwersytetu Opolskiego odbyło się seminarium kontaktowe. W ramach Akcji Kluczowej 107 projektu Erasmus+, Opole odwiedzili przedstawiciele partnerskich uczelni: Fujian Normal University z Chin, Universitas Muhammadiyah Malang z Indonezji i Pannasastra Univeristy z Kambodży. Spotkanie zorganizował Dział Badań Naukowych i Współpracy z Zagranicą, a poprowadziła je zastępczyni kierownika ds. współpracy z zagranicą, pani Halina Palmer-Piestrak.
W spotkaniu udział wzięli pracownicy działów międzynarodowych i jednostek naukowych wszystkich uczestniczących uczelni. Uczelnia z Kambodży zadeklarowała przysyłanie studentów na studia uzupełniające magisterskie oraz krótsze pobyty i w związku z tym omawiano zasady uznawalności kształcenia; Chińczycy poprosili o utworzenie specjalnej ścieżki Szkoły Letniej Języka Angielskiego na potrzeby filologów.
W spotkaniu uczestniczył prorektor ds. nauki i finansów, profesor Janusz Słodczyk, który nie tylko wręczył gościom certyfikaty uczestnictwa i podziękowania, ale również brał aktywny udział w pracach roboczych dotyczących przyjmowania zagranicznych studentów w UO.
Ważnym punktem rozmów były warunki życia w Opolu i adaptacji kulturowej. Na ten temat wypowiedział się gość specjalny, stypendysta fundacji Fulbrighta w UO, pan Jack Reid, który zapewniał o ciepłym przyjęciu w Opolu i otwartości studentów, z którymi pracuje.
Goście z Azji Południowo-Wschodniej brali udział w mobilnościach w ramach programu Erasmus+ KA107 do Wydziałów: Ekonomicznego, Filologicznego oraz Nauk Społecznych i Sekcji Międzynarodowych Programów Studiów.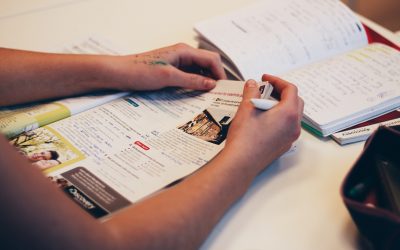 Dear Students, On the 29th of May, registration for the winter semester  foreign language courses and summer semester exams will be opened. As usual, we advise you to go to USOSweb, look through the options in advance, and check your elegibility for the course....